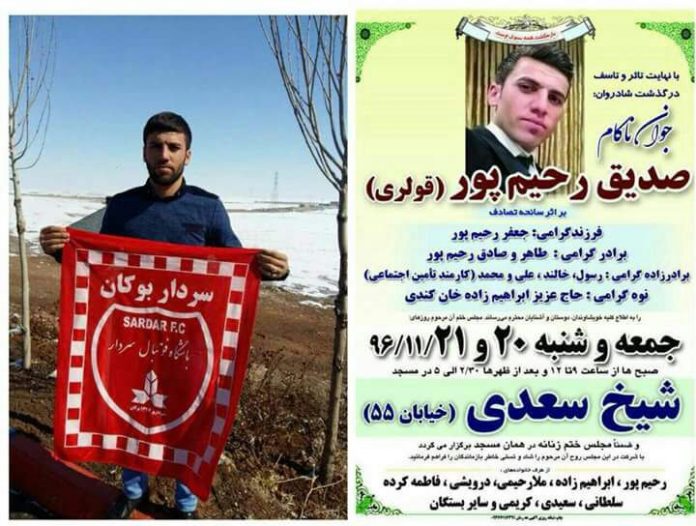 Roji Kurd:  According to  Human Rights Organization of Kurdistan-Rojhelat's report,''Sediq Rahimpour''a young Kurdish citizen from Boukan, on Wednesday, February. 7. 2018, has been shooted by the agents of the Iranian regime.
He has been Killed straight on the road of Tabriz to Bukan.
The news showed that he did not have any cargo or smuggling goods,even not given him any orders East
On Wednesday, 31 January 2018,  ''Jafar Hesamiyeh'' a businessman from Oshnaviyeh was targeted by the Iranian regime's security forces without Inspect and East was on the way Oshnaviyeh to Piranshahr.
An eyewitness says that the officers had even got rid of his dead body and brain area.
By: Rozhan Adelnia
Comments
comments