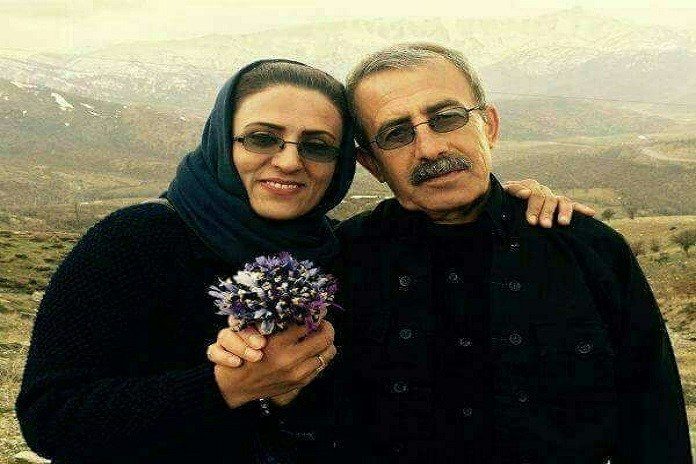 "Najibeh Salehi" and her wife, "Mahmoud Salehi, "are two Kurdish civil and labor activists who are constantly being subjected to pressure, arrest, imprisonment, prosecution by Iranian security agencies.
Roji Kurd: "On 6,March,2018 "Najibeh Salehi", a Kurdish civil activist from Saqez city, was tried again with the charge of "negative propaganda against the Iranian regime Through her interviews with foreign media, " by the Branch No.1, of the Revolutionary Court of Saqez City" according to a report published by Kurdistan Human Rights Activists in Iran.
Najibeh Salehi, while rejecting the allegations, said, "If I defend my wife's legitimate rights, then I will be against the Iranian regime, then I have nothing to say."
The trial is expected to be notified to her next week.
Mahmood Salehi's wife, Najiba Salehi, in her interviews with media such as the Payam Radio and Freedom of Speech asked the public not to silence and protest against such rulings on his wife. "Worker activity is not a crime".
Mahmood Salehi is a labour activist who was sentenced to 9 year of imprisonment on charge of establishing opposing groups and propaganda against the regime, in August 2015.
By: Rozhan Adlnia
Comments
comments