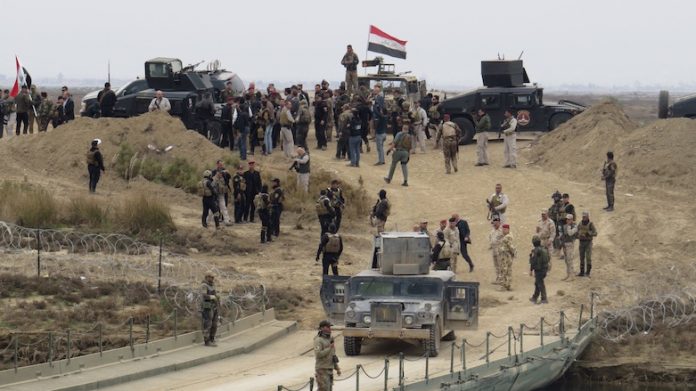 The Iraqi government on Tuesday denied launching any new air raids against Islamic State (IS) targets inside Syria after claims made by the Syrian Observatory for Human Rights (SOHR).
Roji Kurd: Air strikes killed at least 23 civilians, including 10 children in a village controlled by the extremist group in northeastern Syria on Tuesday.
SOHR had claimed that the Iraqi air force or the US-led coalition might have carried out the raids on IS positions on the village of al-Qasr in Hasaka Province.
"We don't know for the moment if the US-led international coalition or Iraqi forces carried out the strike," the Observatory said in a statement.
Baghdad said it had nothing to do with the strikes, noting it has not directed any air strike inside Syrian territory since April 19 "which targeted the sites of terrorist groups after coordination with the Syrian government."
"Therefore, we declare that the Syrian Observatory for Human Rights' report is baseless and renew our call to all organizations and the media to be careful before publishing information," a statement by the Iraqi Ministry of Defense said.
Last month, Iraq conducted a rare cross-border operation near the city of Hajin in Syria, killing 36 IS members, including senior leaders.
Iraq's Air Force had previously carried out strikes against the militant group in Syria in 2017.
Iraq has witnessed an IS resurgence of its own in recent weeks with the group claiming a string of bombings, assassinations, and kidnappings in areas previously liberated by Iraqi forces.
Comments
comments