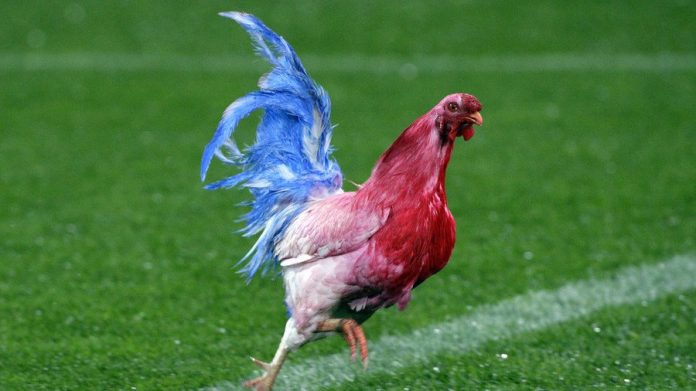 Russian President Vladimir Putin was presented with a number of miniature gifts during a session with his French counterpart Emmanuel Macron at the St. Petersburg International Economic Forum (SPIEF).
written: BahoziKurdistan SARVIN
Roji Kurd: The gifts were reported to be a miniature blue Gallic rooster – an unofficial national symbol of France – and a small French flag. They were presented to Vladimir Putin by President of the French Movement of the Enterprises of France (MEDEF) Pierre Gattaz.
President of the Russian Union of Industrialists and Entrepreneurs Aleksander Shokhin, who moderated the panel, jokingly suggested that the rooster statuette should be painted in the colors of the Russian flag next time, noting that it shares the same colors as the French flag, but in a different sequence.
"We can add a double-headed eagle to this thing as well," Putin remarked, prompting laughter from the audience.
"The preliminary variant is a double-headed rooster," Aleksander Shokhin added, picking up on Putin's joke.
The symbolic gesture was made by Pierre Gattaz as he finished his speech during the Macron-Putin session at the annual business and economic event in St. Petersburg on Friday.
Comments
comments