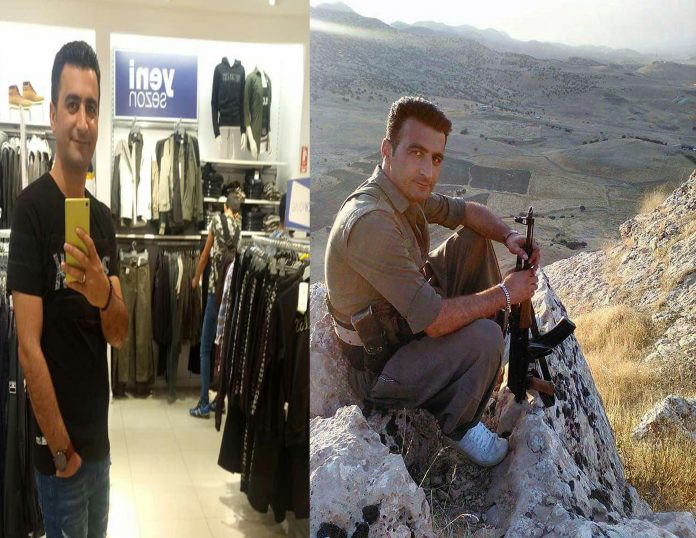 Turkey's suspicion of asylum seekers in this country and the alleged accusation of "cooperating with terrorism" threaten the lives of Iranian asylum seekers. A former Peshmerga of the Communist Party of Iran has detained a Kurdistan branch in Turkey by security forces, and so far his fate is unclear.
Roji Kurd: "Shorsh Shokri"from Sanandaj province and the former Peshmerr of the Communist Party of Iran, the Kurdistan branch and Kurdist political activist, who has been in Turkey for a year now, hopes to reach a quiet country. The same trip was arrested and arrested by Turkish security forces from Shahir City to Van City and his family visit. His fate has hitherto been confusing,Kurdistan Human Rights Organization_Rojhelat,reportedly.
On Friday 16th March 2018 "Shorsh Shukri" in order to meet his family and his wife from Eski Shahir city, he has come to the Van city,Shermin Mohammad-Poor,reportedly.
An uprising accompanied by one of his friends, Erfan Afshari, a Kurdist refugee from Sanandaj and a resident of the Turkish ski resort, at 13:00 that day, to visit the bath and visit the family. He has been on the way to the terminal, after which the news of the rebellion and his friend has not been mystical. The mystic phone machine is still silent, and no information is available on him, Shermin Mohammadi said in an exclusive interview with "Mirofayeti".
At 10:00 on Thursday 22 March,I was informed by telephone from the security office of the Eski Shahir city that Shorsh shukri uprising was charged with" terrorism " And has been arrested and detained with the Kurdistan Workers' Party,the spouse of this Kurd activist added.
"The Department of Public Security issued my questions regarding the history of my wife's activities. Meanwhile, the rebellion never even had a place in the war, even during the two years of his membership in the Kurdistan branch of the Communist Party of Iran. It has no military and no connection with the Parthers of the Kurdistan Workers,she added.
According to the spouse of this Kurd activist from Iran and the city of Sanandaj, the riot that she intended to meet with her family, she had dressed with Kurdish dresses to perform a family celebration, as well as images of Peshmerga's time in her mobile phone. And that has triggered the suspicion of security and police in Turkey. "
while condemning the detention of this Kurdish refugee in Turkey, calls on all human rights activists, the world and all human rights organizations to take their efforts seriously. In case of his deportation to Iran, his life is at serious risk of death and death,Kurdistan Human Rights Organization_Rojhelat.
By: Rozhan Adlnia
Comments
comments