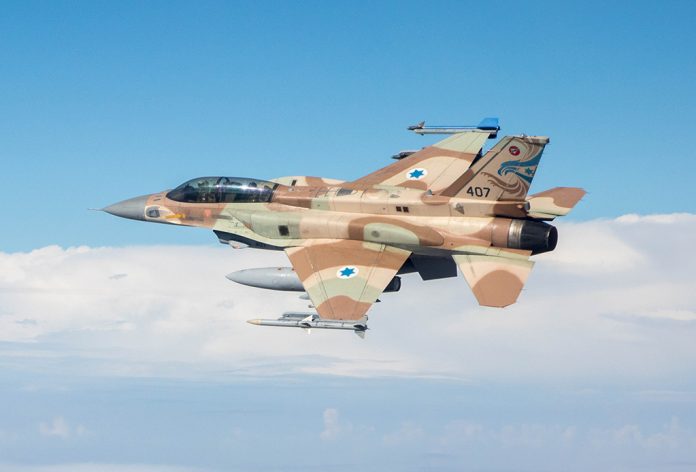 Spokesman says aircraft attacked a military compound in response to earlier crossing of four Palestinians into Israel
Roji Kurd: The Israeli air force struck Hamas targets near Rafah in the southern Gaza Strip Saturday night, the military confirmed.
The military said that the targets were attacked in response to an incident earlier Saturday, in which four Palestinians from Gaza crossed the border fence into Israel and threw a firebomb before fleeing back under Israeli fire, the Israeli military said.
According to the military, the four Palestinians were in Israel for about a minute and left behind a tent that read "The March of Return. Returning to the land of Palestine."
A Hamas-linked website reported Saturday night that the Israeli aristrike targeted a training base used by the group's military wing in Rafah. No injuries were immediately reported.
On Wednesday, Israel struck a Hamas tunnel in the northern Gaza Strip, as well as two boats belonging to the organization's naval forces. The strikes were in response to Tuesday's events when a group of about ten Palestinian approached the border fence near Rafah, according to the Israeli army.
Also Saturday, a 41-year-old Palestinian died of wounds sustained during protests days earlier at the Gaza-Israel border, the Gaza Health Ministry said.
The death of Hussein Abu Awida raised the number of Palestinians killed in the Gaza Strip since March 30, the start of weekly demonstrations, to 116.
Reuters
Comments
comments