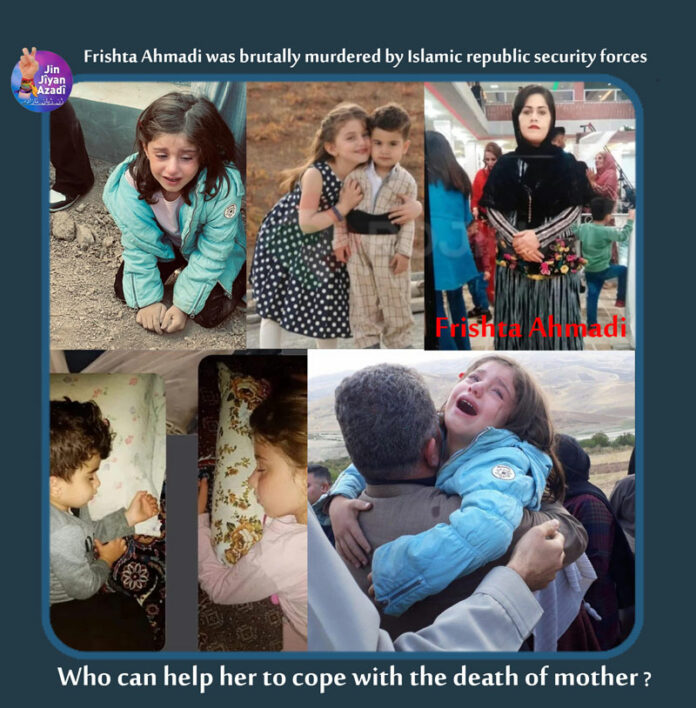 According to the report received by the Roji Kurd, Frishta Ahmadi was directly shot by the security forces while standing on the roof of her house.
It should be noted that Frishta Ahmadi was from Sardasht and lived in Mahabad.
It is said that she had two children. The innocent children have lost their mother and the little girl can't cope with grief and the pain of loss.
Her daughter's grief as she visits mother's grave.
Who can help her to cope with the death of mother?
by: Bahozi Kurdistan
Comments
comments