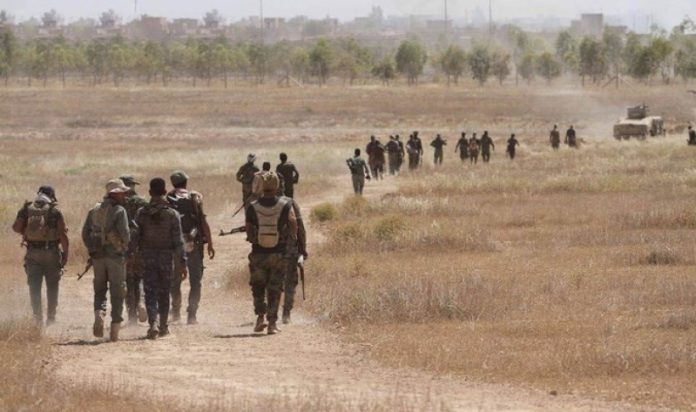 Shi'ite paramilitaries known as Hashd al-Shaabi completed the liberation of the Iraqi town of Baaj, located in west of Mosul near the Syrian border, from the Islamic State (IS), the Iraqi military said on Sunday.
Hashd al-Shaabi forces, backed by the Iraqi air force, completely recaptured Baaj town, according to a statement by the Iraqi joint operations command.
Abu Mahdi al-Muhandis, a senior commander of the Iranian-backed Hashd al-Shaabi, also declared the full liberation of Baaj after months of fierce fighting with the IS militants.
One of the senior commanders of the Iranian Revolutionary Guard Corps (IRGC) named Shaban Nasiri was killed in Baaj district a few weeks ago. The Iranian commander who had spent the last few years in Syria and Iraq was killed by the IS militants in Baaj district where he was overseeing the fight against IS.
Comments
comments