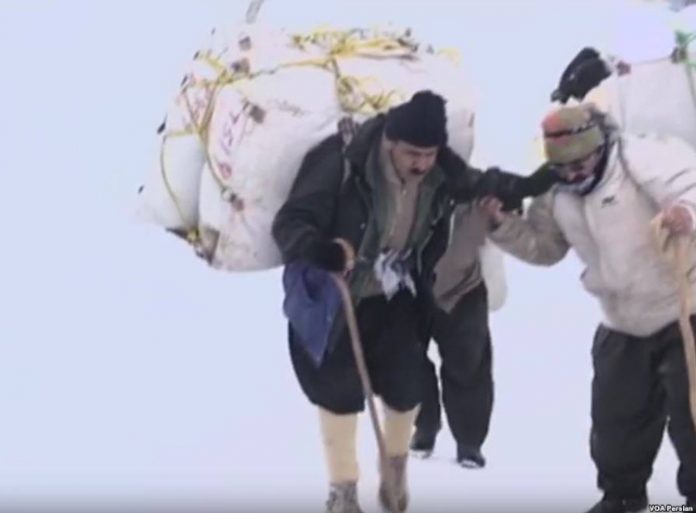 The frozen body of a teenager was discovered in the border area of ​​Nenour,Baneh city Kurdistan province after ten days.
On 9 March 2019 "Matin Badakhshan" a Kolber from Piranshahr has been announced,Kurdistan Human Right Organization_Rojhelat,reported.
The teenager Kolber was about 10 days ago kidnapped for Kolberi to the border of Nenour in the Baneh districts,Kurdistan province, which disappeared and on 7 March 2019 Kolber's found himfrozen body,eventually.
In the past few decades, dozens of Kolber's who have been forced into Kolberi due to economic difficulties have lost their lives. In addition to the dangers of throwing mountains and freezing,they are faced with shellfishing by border guards.
However, Iranian authorities admit that the volume of imported contraband smuggling by Kolber's compared with other principles of minimal.
By:Rozhan adlnia
Comments
comments