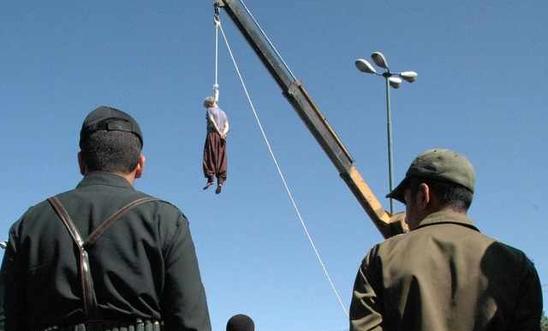 A Kurd prisoner from "Taze Abad" village in Kermanshah province, the guilty of carrying arms for 18 years is imprisoned,he has been on hunger strike because of opposition to his leave from prison judge.
by: BahoziKurdistan SARVIN
Roji Kurd: "Ali Ashraf Parvaneh" son of Mansur, a resident Taze Abad village in Karmashan province and the only son of the family, he has been imprisoned for 18 years and has been on hunger strike for an indefinite period because of the disagreement with the Judge of the Rajaee Prison in Karaj With his leave,Kurdistan Human Right Organization-Rojhelat,reported.
Meanwhile, this Kurd prisoner is entitled to leave under the Islamic Penal Code as well as the directive of the head of the judiciary of the Islamic Republic, with 18 years imprisonment.
The Judge of the Rajaee Prison in Karaj, in response to frequent follow-ups by the father of the Kurd prisoner, has announced to him that he will only agree to pay 20 million tomans of cash or a free-fall coin on the leave of this Kurd prisoner.
The pursuit and letters of the family of this Kurd prisoner, especially his elderly father, have not yet yielded any results with the "protection of the judiciary".
So far and over the past 18 years, he has been repeatedly opposed to Kurd prisoner's leave, while he is in need of urgent leave for treatment and treatment.
Comments
comments