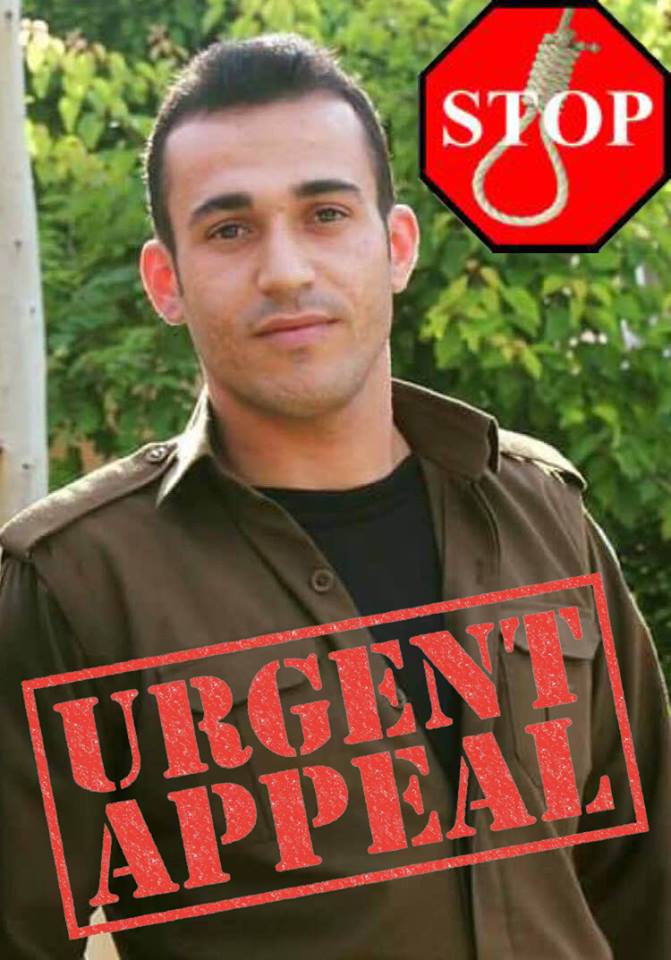 "Nishteman Hossein Panahi" Afshin's nephew and Ramin Hossein panahi, and wife of Ahmad Amin panah,whom he had just arrested, ended his life at age twenty-five.
Roji Kurd: On 1 May 2018,after the release of the transfer news Ramin Hossein Panahi a Kurdish political prisoner sentenced to death for the execution of the verdict The solitary confinement, as well as the arrest of Ahmad Amin Panah (family son in law of Hussein Panahi), Nishteman Hossein Panahi,Ramin nephew and Afshin Hossein Panahi and wife of Ahmad Amin Panah, have ended your life,Kurdistan Human Right Organization-Rojhelat,reported.
This is the 12th case of suicide among Kurdish citizens that occurred during the new year in eastern Kurdistan and recorded at the Kurdistan Human Right Organization Center-Rojhelat.
Ahmad Amin Panah, who was previously sentenced to five years in the Revolutionary Court of Sanandaj, along with Afshin and Zubair Hossein Panahi,On 28 March 2018 by the Iranian Intelligency Agency.The civil activist was charged with holding the Nowruz ceremony And propaganda against the regime was sentenced to five years in prison, which was previously released on bail of 150 million and temporarily.
Last July Ahmad Amin Panah's son in law and family of Ramin Hussein Panahi, were arrested by security guards in his house last July after arrested Ramin, Afshin and Zubair Hossein Panahi at his own house.
Ahmad Aminpanah and Zubair Hussein Panahi, as well as Afshin Hussein Panahi, were sentenced to five years, six years and eight and a half years imprisonment respectively in the primary court.
By: Rozhan Adlnia
Comments
comments