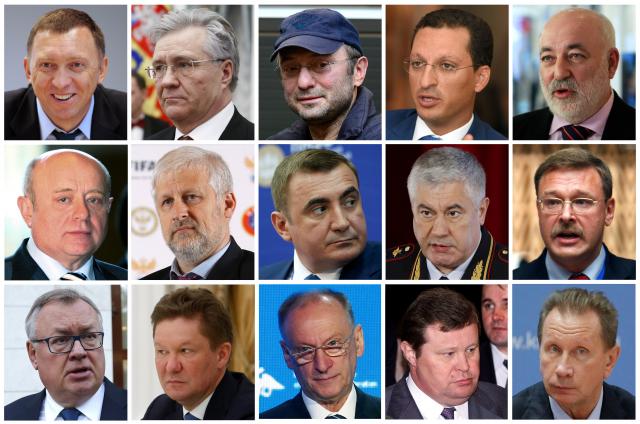 The United States imposed major sanctions on Friday against 24 Russians, striking at allies of President Vladimir Putin in one of Washington's most aggressive moves to punish Moscow for its alleged meddling in the 2016 U.S. election and other "malign activity."
Roji Kurd: The action, taken under pressure from the U.S. Congress, freezes the U.S. assets of oligarchs such as aluminum tycoon Oleg Deripaska, a close associate of Putin, and lawmaker Suleiman Kerimov, whose family controls Russia's largest gold producer, Polyus.
The sanctions largely respond to what U.S. intelligence agencies have said was Russian interference in the presidential election, although the Treasury Department painted them as a response to a series of adversarial actions by Moscow.
U.S. President Donald Trump has been under fire for not taking strong action against Russia after a series of diplomatic disputes reminiscent of the Cold War era. The sanctions could complicate his hopes for good relations with Putin.
Relations already had worsened recently as the United States expelled Russian diplomats over a poisoning case in Britain and imposed sanctions on Russians for alleged links to cyber attacks.
The latest move is aimed at seven Russian oligarchs and 12 companies they own or control, plus 17 senior Russian government officials. They freeze the U.S. assets of the people and companies named and forbid Americans in general from doing business with them.
Comments
comments