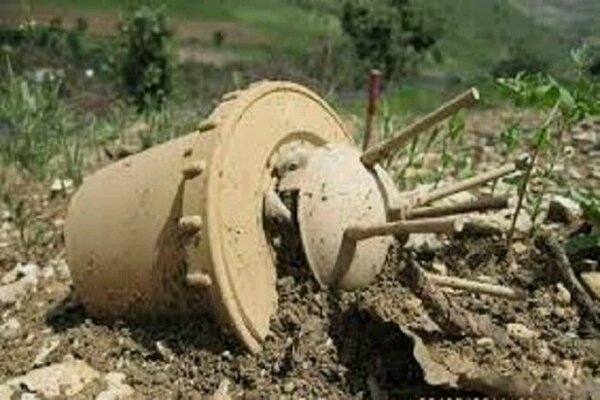 The mine blast in Sanandaj and Sardasht once again created an incident. It has been said that these mines have remained intact since the Iran-Iraq war, but there are reports of new mines planted by the IRGC forces in the border regions of Kurdistan in Iran.
Roji Kurd: On 23 March 2018,36-years-old "Mansour Moradi" from Eshagh Abad village lost his two feet due to a mine blast, Kurdistan Human Rights Organization-Rojhelat,reportedly.
The mine blast occurred on the border of Saif in Bastam (Saqez), according to the report.
This young Kurd is hospitalized and his physical condition is reported to be serious.
On Wednesday,14 March 2018 a mine blast in Sardasht has killed several livestock heads and people in the area.
The explosion in the Grovis village Sardasht in the Alan district of Urmia province resulted in the deaths of a few heads of livestock in the village.
The mines in Kurdistan have already claimed the lives of Kurdish citizens, or they are defective, while the Islamic Republic has not only not signed any of the mine-related agreements and conventions, including Ottawa, so far.explosive mines have been planting new mines in Kurdistan, according to reports.
Despite the fact that Islamic republic officials attribute these mines to Iran during the eight-year war between Iran and Iraq, some reports indicate the presence of new mines over the past year in the border areas between the Iranian Kurdistan and the Kurdistan region,Based on this goal, the Iranian government genocide of Kurdish people and Iran has not signed any of the global conventions against mines, and in particular the Ottawa Treaty.
By: Rozhan Adlnia
Comments
comments