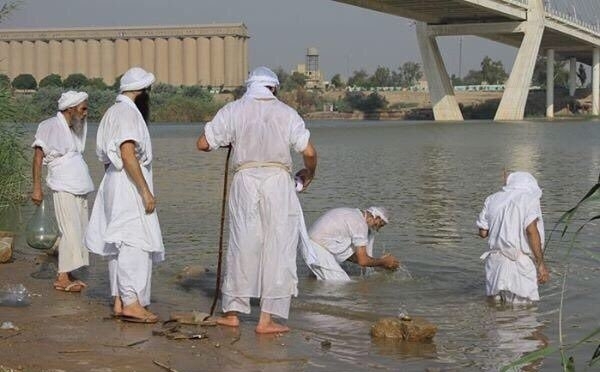 Occupiers trying to remove a vital part of Ahwazi culture, say locals
Ahwazna
Iranian occupation authorities held a three-day water-themed event entitled the 'Abanekan' festival, on the banks of the River Karoun in the regional capital, Ahwaz city, last week.  A large number of Iranian settlers in the region participated in the event, which began with a performance of an Iranian play 'Rustam and Sohrab' that included historical inaccuracies suggesting falsely that the Persian myth of Rustam and Sohrab was part of the heritage of the Mandaean religion.
Ahwazi followers of the Mandaean faith expressed outrage at the falsification of their history, particularly since many had been forced to attend the event where the play was performed. Speaking to the Arab Struggle Movement for the Liberation of Ahwaz' (ASMLA) information office,  a number of Ahwazi Mandaeans  voiced anger at the attempts of the playwright to falsify the history of this group, which is an important component of the Ahwazi community,  in an effort to distance it from the rest of the Ahawzi people.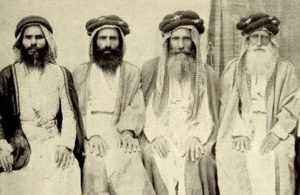 The Mandaean faith is included among the Abrahamic religions and mentioned in the Holy Quran as one of the divine religions, uniting its followers with Muslims, Jews, Christians and Sabaeans, as believers in God and in the Last Days,  with the Quran explicitly stating that those who do righteous deeds shall have their reward with their Lord and should have no fear, nor shall they face punishment.  Ahwazi Mandaeans, an essential component of the Ahwazi population, are believed to number around 70,000 in total,  and have lived peacefully for hundreds of years alongside their Muslim brothers and sisters, who make up the majority in the Arab region.
Meanwhile, in another provocative move  during the controversial festival, the Iranian regime's 'Department of Antiquities and Culture' staged a large march by ethnically Persian settlers on the  White Bridge in Ahwaz, an iconic landmark in the city.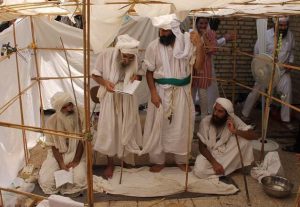 The activities of the festival and other events underline the Iranian regime's relentless efforts to undermine, falsify and eradicate the Arab heritage and identity of the Ahwazi people and their nation.
Comments
comments