United Nations Secretary-General Antonio Guterres arrived in Erbil on Thursday (March 30) to meet with senior Kurdish officials. The U.N. chief held his first talks...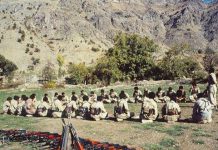 BYSETH J. FRANTZMAN During the Newroz Kurdish spring New Year celebrations, the Democratic Party of Iranian Kurdistan (PDKI) called on Kurds in Iran to hold...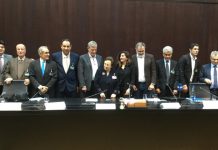 Rouhani's rhetoric - like the one of former president Khatami - is dangerous hypocrisy. The Rouhani administration has in fact increased the use of...
Roji Kurd: Kurdish-Canadian activist Kajal Mohammadi has in a letter asked the 15-Canadian senators working on the Bill S-219, which pertain to the Non-Nuclear...
Rapporten av forfatter Sannar Araszadeh Den islamske revolusjonsgarden skyter med store og kraftige kanonene mot både øst og sør  Kurdistans landsbyer og områder for å...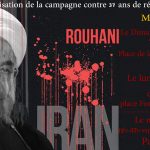 Protest campaign against 37 years of crimes perpetrated by Islamic Republic of Iran. For the love of freedom we invite all women and men...