Roji Kurd: The destruction caused by the recent Earthquake, is being used as a new instrument, by the Iranian regime, to advance their continued...
Deputy head of Iran's Revolutionary Guards says,"So far we have felt that Europe is not a threat, so we did not increase the range...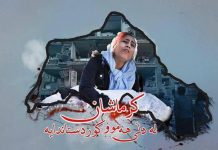 Roji Kurd: On Sunday, at 9:48 pm local time, a powerful magnitude 7.3 earthquake struck northwest Iran near the border with Iraq. As of Tuseday,...
Two rockets were fired from the Gaza Strip toward Israel on Thursday evening. The projectiles were seen landing inside the Strip. Roji Kurd: Rocket sirens sounded...
President Trump on Wednesday formally recognized Jerusalem as the capital of Israel, reversing nearly seven decades of American foreign policy and setting in motion...
Rapporten av forfatter Sannar Araszadeh Den islamske revolusjonsgarden skyter med store og kraftige kanonene mot både øst og sør  Kurdistans landsbyer og områder for å...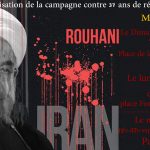 Protest campaign against 37 years of crimes perpetrated by Islamic Republic of Iran. For the love of freedom we invite all women and men...