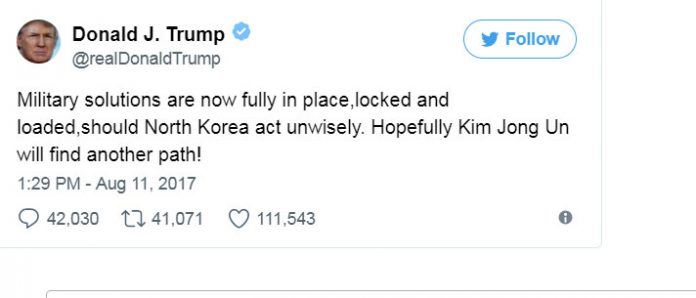 mRoji Kurd: President Trump threatened military action against North Korea in a tweet on Friday.
"Military solutions are now fully in place,locked and loaded,should North Korea act unwisely. Hopefully Kim Jong Un will find another path!" Mr. Trump tweeted.
The rhetoric between the two countries has continued to escalate in the past week with the North Korean leader threatening action against the United States territory of Guam.
Comments
comments