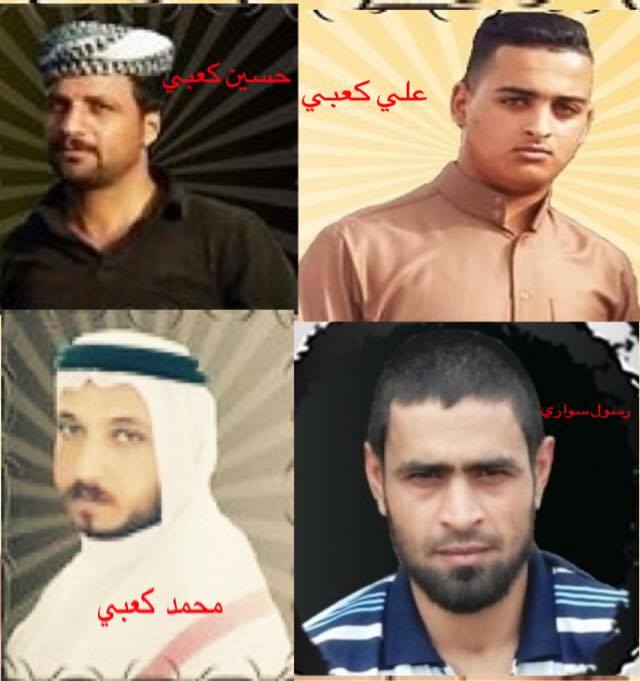 Roji kurd: On 25th of April, Iranian Security agents arrested more than 20 Ahwazi Arabs due to them having converted from Shia' Islam to Sunni. These arrests occurred in Shushtar (Tostar) city north of Ahwaz and local recourcers said all those arrested were living in the Alamolhoda (Altfker) neighbourhood.
The Ahwazi Arabs were attacked by security forces during their congregational prayer and then taken to a location yet unknown. According to human rights sources, the congregants were praying, learning Quran, and practicing the Arabic language at the time security agents entered the house of one of the organizers. When arrested, their cell phones and personal belongings were confiscated by the agents.
Local sources were able to identify names of the detainees:
1. Ramazan Sawari
2. Rassoul Sawari
3. Abolkarim Kaabi
4. Basher Sawari
5. Ahmad Chaldawi
6. Hassan Kaabi
7. Ali Kaabi
8. Said Swari
9. Saheb Kaabi
On the 20th of April, Iranian intelligent service agents arrested three Ahwazi civil and political activists who were living together in Guriyeh village at the centre of Shabiah district in Shushtar city. The activists were also arrested for unknown reasons and have since been transferred to an unknown location.
The names of those activists arrested are:
1. Hossain Kaabi, 26 years old
2. Rahim Kaabi, 23 years old
3. Mohammad Kaabi, 22 years old
According to the activists' families, the security agents entered the house by force without a warrant. Sources have confirmed the detainees were subjected to brutal torture during the arrest and the detainees' current statuses are still unknown. All their families are extremely concerned regarding their health and safety.
The illegal arrests occurred at midnight on the eve of Iran's presidential election without any judicial authorisation being provided.
In recent years thousands of Ahwazi Arab people have converted from the Shia' faith to Sunni. The Iranian government has expressed concern about the rising Sunni population in Ahwaz and they are therefore being increasingly punitive towards converts.
Currently, dozens of Ahwazi Sunni are behind bars in Iran's prisons because of their beliefs.
Comments
comments