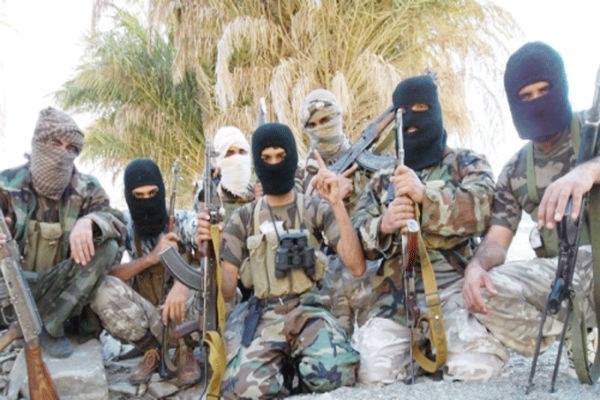 A Baluchi armed separatist group has claimed responsibility for an ambush in southeastern Sistan-Baluchistan province in Iran on Wednesday evening, which killed ten border guards from the Iranian Islamic Revolutionary Guards Corps (IRGC) and wounded a number of others, as well as capturing one of the IRGC troops.
The 'Army of Justice'  group announced on its Twitter account that it had carried out the attack, as well as seizing a quantity of arms and ammunition from the border guards post.
In an exclusive interview with the media office of the Arab Liberation Movement for the Liberation of Ahwaz (ASMLA), the spokesman of the Army of Justice said, "One of the resistance brigades of the Army of Justice carried out the heroic operation at 7:00 pm local time on Wednesday in the Mirjawa border area of occupied Baluchistan in defence of the Baluchi people who suffer every day from Iranian oppression and injustice."
He added,  "The fighters ambushed the Iranian occupation forces in the Mirjawa area and clashed with some of the border guards, managing to kill ten members of occupation force and wound four others,  as well as capturing another officer and seizing weapons and equipment from them."
Speaking on condition of anonymity due to security concerns, the Army of Justice spokesman continued, "Iran's occupation forces are committing the worst crimes against the Baluchi people, killing innocent citizens and preventing them from going about their daily lives. We in the Army of Justice demand that the United Nations and all human rights organisations intervene to save the Baluchi people from the brutal Iranian regime occupation. We will continue our resistance until the last Iranian regime soldier is expelled and the last inch of the land of Baluchistan is liberated."
News reports on Iranian state media reported a brief statement by the spokesman of the country's security forces, Brigadier-General Saeed Montadar al-Mahdi, confirming the attack against the IRGC border guards, and stating that the commander of the border guards had gone to the scene to gather reports on the incident.
Speaking to the ASMLA about the incident, a Baluchi activist said, "We want to see at the very least essential changes in the Iranian state, granting basic human rights to the Balochi people who are yearning for even the most fundamental human rights, as they live in the worst conditions far beneath the poverty line although their lands are rich with natural resources.  Despite that, the people are kept without any rights; all Baluchis get is pain, hunger, insult, killing, imprisonment, execution.  We used to believe in peaceful campaigning for change, but for doing this we were accused of being 'enemies of Iran's national security' and were oppressed and physically murdered.  We and other ethnic groups in Iran like Ahwazi Arabs, Kurds and Turks must use every means possible to determine our fate.  Otherwise, we will continue to be oppressed and denied any rights as Iran's central doctrine is based on Persian nationalism and Shiism, and thus they'll never recognise our rights.  Because of this, we have no option left but to turn to armed struggle to face this increasing oppression.  We are not terrorists, we are resistance movements; the world must distinguish between what is terrorism and what is resistance; we gain our legitimacy from raising our oppressed voices."
Comments
comments