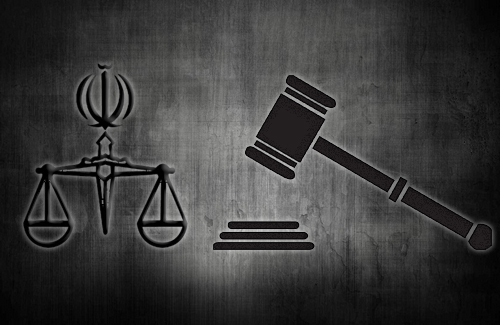 Revolutionary court branch one in Saqqez in two separate trials sentenced two Kurdish citizens to a suspended imprisonment.
According to Mirovayeti  two Kurdish citizen of Iran from Saqqez were sentenced to one and half year suspended jail. An associate in the revolutionary court told Mirovayeti that these two individual were accused of affiliation to Kurdish opposition parties.
The judge who presided at the court was Jaffar Rahimi.
The same associate stated that Ardalan Sharif-Zadeh son of Jalil and Kamil Sharif Zadeh son of Khalil were convicted of, supporting Kurdish opposition party on Social media in Iran. This conviction is in line with article 500 of Islamic code of punishment. The sentences will be reconsidered in appealing court in Kurdistan province in Iran.
Recently the revolutionary court branch one in Urmieh also sentenced an individual to death and another 6 to a total of 100 years imprisonment. They were all from Qareh Saqel village of Oshnavieh and were accused of supporting Kurdish opposition parties in Iran.
According to KURDPA statistic centre in 2016, 63 Kurdish citizens of Iran were convicted on the charge of political activity (so called security by the Iranian authority).
They were sentenced to a total of 114 years and 9 month and 9 days, imprisonmtn including 283 slashes and 40 Million Toman (15000 USD) fines. Defendants were either charged with acting against national security or spreading words against Islamic system.
KURDPA
Comments
comments