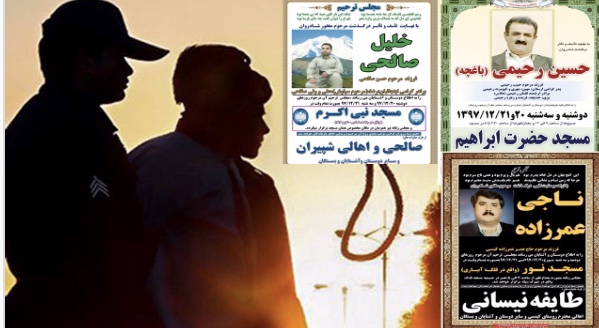 On 11 March 2019 the death sentence for three Kurd prisoners was executed in the Central Prison of the Islamic Republic of Iran in Orumiyeh,Kurdistan Human Right Organization_Rojhelat,reported.
The death sentences "Naji Omarzadeh son of Omar from Soma and Bradost", "Hossein Rahimi son of Habib from Bokan" and "Khalil Salehi from Orumiyeh" three Kurdish prisoners were executed in the Islamic Republic of Iran in Orumiyeh,according to the report.
These three Kurdish citizens have been in jail for more than 10 years on the charge of murder and in order to execute the death sentence, they were transferred to solitary cell Also they have been sentenced to death yesterday,it should be noted that.
Five Kurdish citizens have been executed by the Islamic Republic of Iran since the beginning of the new year,Kurdistan Human Right Organization.
By:Rozhan adlnia
Comments
comments