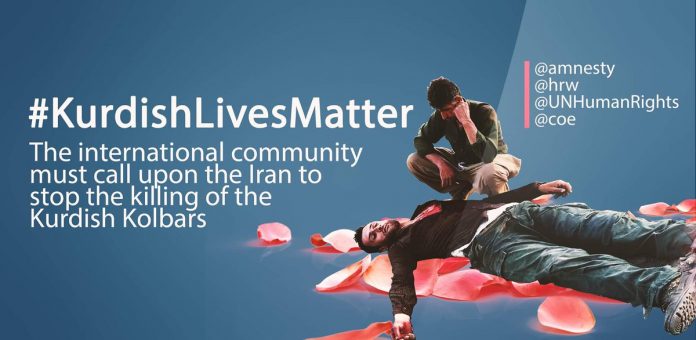 In addition to seizing and killing steadfastly the horse of the Kurdish businessmen and the Kurds and confiscating their property during the first hours of the day, a Kurdish"Kolber"was killed on the Kila Shin border of this city.
Roji Kurd: On 20 May 2018,27_year_old a businessman with name"Meysam Amoiy"known as Meysam Karim Ali,from Orumiyeh in the district of Kila Shin,Oshneviyeh in The province of Orumieh has been killed after direct firing of the Revolutionary Guards,Mirofayeti.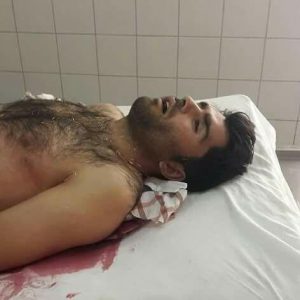 The corpse of this business was transferred to the "Ashti" hospital in the Soran city,Kurdistan Region and has not been delivered to his family.
27-year-old "Meysam Amoiy" from Orumiyeh,he is the father of three daughter's,was killed today by direct firing of Iranian armed forces on the Oshneviyeh border.
On 20 May 2018,the Police forces of the Islamic Republic of Iran at the Mirabad border,Oshnaviyeh city,east of Kurdistan,they have been attacked Kolber's and Kurd businessmen and their horses, and their massive hijackings have seized their property.
A bout 350 heads of the Kolber's horse were killed by the security forces of the Islamic Republic of Iran and their charges have been seized,according to the report.
This massacre of the Kolber's horse is underway. According to available statistics, over the past two months, during several attacks, other forces of the Islamic Republic of Iran have been killed in Kolber's in two cities of Piranshahr and Oshnaviyeh and about 200 heads of the Kurd Kolber's horse have been killed.
by: BahoziKurdistan SARVIN
Comments
comments