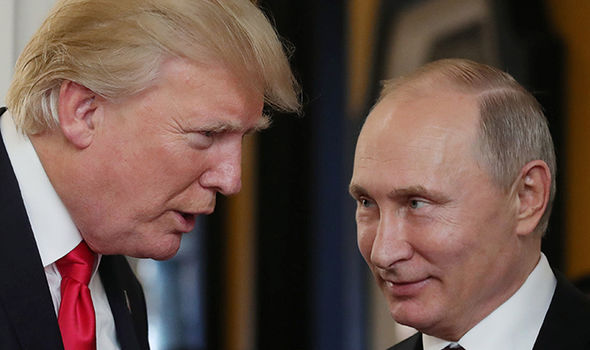 President Donald Trump on Monday said his administration will make "major decisions" on Syria in the next 24 to 48 hours — "probably by the end of today."
Roji Kurd: In opening remarks during a White House Cabinet meeting, Trump spoke about the US response to a suspected chemical weapons attack on the rebel-held town of Douma, which was reported to have killed dozens, including women and children.
"This is about humanity, and it can't be allowed to happen," Trump said, adding, "it was atrocious." Trump also said his administration was "studying that situation extremely closely" and meeting with US military leaders and others.
According to the White House schedule, Trump and Vice President Mike Pence were scheduled to receive a briefing from senior US military leaders Monday evening, followed by dinner with those leaders.
"If it's Russia, if it's Syria, if it's Iran, if it's all of them together, we'll figure it out," Trump said during the Cabinet meeting, adding that his administration will "know the answers quite soon." "We'll be looking at that barbaric attack and trying to figure out what's going on," the President said, adding that if there are innocents trapped in Douma, they should be allowed to escape.
"Nothing is off the table," Trump said when pressed on how the US would respond to the alleged attack.
Monday was the first day on the job for new White House national security adviser John Bolton, a defense hawk who Trump chose to replace H.R. McMaster
Comments
comments