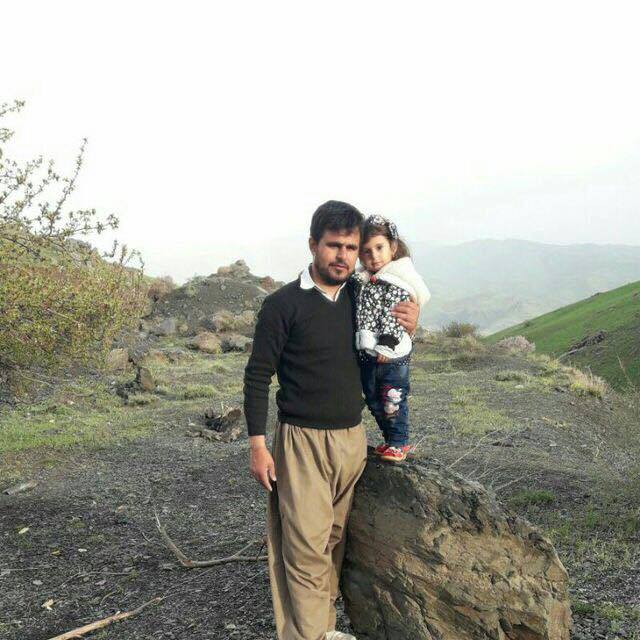 On 28 March 2018 Ahmad Amin Panah, who was previously sentenced to five years in the Revolutionary Court of Sanandaj, along with Afshin and Zubair Hussein Panahi,by the Iranian Intelligency Agency.The civil activist was charged with holding the Nowruz ceremony And propaganda against the regime was sentenced to five years in prison, which was previously released on bail of 150 million and temporarily.
Roji Kurd: It is believed that the arrest of Amin Hussein Panah is due to his five years imprisonment,Kurdistan Human Rights Organization-Rojhelat,reported.
Ahmad Amin Panah son-in-low and relatives of Ramin Hossein Panahi,detained in at his private home last July after being arrested Ramin, Afshin, and Zobayr Hossein Panahi,by security guards.
Ahmad Amin panah and Zubair Hussein Panahi, as well as Afshin Hussein Panahi, were sentenced to 5 years, 6 years and 8 years and half of imprisonment, respectively.
Two days ago an eight-and-a-half year prison sentence by Afshin Hussein Panahi, a civil activist, by the court Appeal in Sanandaj confirmed.
Afshin, a civil society activist who has a background in cooperation with environmental institutions, has been sentenced to eight and a half years in charge of Judge Saeedi's branch of the Revolutionary Court in November 2017 on charges of holding a Norouz ceremony and working with one of the Kurdish parties.
This civil activist who has a history of working with environmental institutions,on 2011 year during follow up suspiciouscase death his brother, Ashraf Hussein Panahi, was sentenced to one year in prison on charges of "propaganda against the regime" and was released from prison at the end of his term.
On 23 June 2017 Ramin Hussein Panahi, one of Kurdish political activists, was arrested by the Islamic Revolutionary Guard Corps (IRGC) and was subsequently sentenced to death.
On 25 January 2018 these political prisoner when he had just held a trial, was ordered by the Branch of the Sanandaj Revolutionary Court, headed by Judge Saeedi, and another judge charged with acting against national security and membership. Komala was sentenced to death.
By: Rozhan Adlnia
Comments
comments