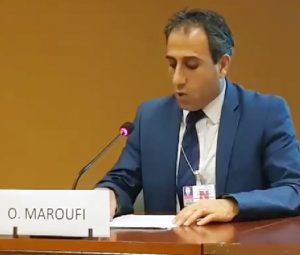 Iranian Kurdistan or Eastern Kurdistan is an unofficial name for the parts of northwestern Iran inhabited by Kurds which borders Iraq and Turkey. It includes the Orumieh Province, Sanandaj Province, Kermanshah Province, Ilam Province. There is also a significant Kurdish population in the North Khorasan and Hadaman Province.
Kurds generally consider Iranian Kurdistan (Eastern Kurdistan) to be one of the four parts of a Greater Kurdistan, which also includes parts of southeastern Turkey (Northern Kurdistan), northern Syria (Western Kurdistan), and northern Iraq (Southern Kurdistan).
Actually we have no trustful data's about the Kurds population in Iran, but according to informal data the Kurds in Iran are between 10 to12 million crowd.
Mother tongue education has been one of the persistent demands of Iranian Kurds. This demand materialized only when the authority of the Pahlavi dynasty was overthrown in the northern parts of Kurdistan and replaced in 1946 by an autonomous Kurdish republic. Discouraged by the Islamic regime's vague promises of granting national rights to the ethnic peoples, the Kurds themselves took a number of measures in the field of education in the spring of 1979, when Tehran's authority had not yet been extended to Kurdistan.
The Kurds in Iran like as their brother and sisters in Iraq, Syria, and Turkey are the main victims of Genocide in the world whole. In Gharna, Ghalatan, Serchinar, Pawe, Sanandaj, Mariwan, Indirqash, Oshnavieh and many other places, more than 20,000 Kurdish men, women and children were killed by the Iranian regime.
Majority of Kurds belong to Islam (both branches: Shiite and Sunni). But there is also Yarsan, Zardashti, Christian and other non-Islamic ethnics between the Kurds and they are possessing particular cultural traits, elements, rituals and traditions, which do not assume a singular cultural fit. The situation of Kurish Yarsan (a religious minority) is getting worse, recently, two of Kurdish Yarsan burnt themselves to protest against discrimination and pressures.
Most great part of the war between Iran and Iraq happened in Kurdistan, both in Iran and Iraq. In Sardasht city in Orumieh province (June 28, 1987), Iraq dropped what Iranian authorities believed to be mustard gas in two separate bombing runs on four residential areas.
The rule of the Pahlavi dynasty in Iran was particularly brutal for the Kurds, and Kurdish activists were active supporters of a regime change during the 1979 revolution. After the revolution, however, the new Islamic regime of Ayatollah Khomeini viewed the Kurds, with their different language and traditions as outsiders, as dangerous to the new republic. Armed conflict between the new republic and the Kurds broke out as Khomeini tried to establish governmental control in the Kurdish regions. This is why the executions, Terrors, arresting, Lifelong Jail and the other kind on Violence is continued in Iranian Kurdistan.
Although the Kurdish people and Kurdish organizations took part in the 1979 revolution, Ayatollah Khomeini declared Jihad ("Holy War") against the Kurdish people due to their demands for democracy for Iran and autonomy for Iranian Kurdistan. As a result, there has been a sustained military, economic and psychological war waged against the civilian population in Kurdistan, which has led, according to the Kurdistan Peace and Development Society, to a 'systematic genocidal campaign'. This phenomenon has claimed the lives of tens of thousands of innocent people.
 Iranian Kurds have long fought for improved governmental representation and the protection of their basic human rights through the creation of a federal state.
Terror was and is the main part of Iranian Regime. Dr. Abdulrahman Ghasimlou and Dr. Sadegh Sharafkandi  the leaders of the Kurdistan Democratic Party of Iran were assassinated in 1989 and 1992 by Iranian Terrorists in Vienn and Mykonos. Before, Ghazi Mohammad who headed the Republic of Kurdistan in Iranian Kurdistan, was hanged out by the Pahlavi Regime in 1947. And Simko Shikak, another Kurdish great Ledares, was killed on the evening of June 30, 1930. Aslo between the 1980s and 1990s about 350 Kurdish Party's member were killed in Iraqi Kurdistan by Iranian agents. But the Militancy among the Kurds in Iran is still alive today, PDKI, PDK, Komala and Khabt are the most active Kurdish Part in Iranian Kurdistan. This is why, the Iranian Regime in two last year begun a new circle of Terrors among the Kurds. Ghader Ghaderi, a commander in the Kurdistan Democratic Party was assassinated on March 6 and just 3 days before, Sabah Rahmani on of PDKI's Peshmarga was killed through bombing with his father in their Auto in Iraqi Kursiatan by agents of Iran.
Thousands of Kurds are in prison in Iran now. Many of them sentenced to Lifelong Jail, Mohammad Nazari, Omar Faghipour, Zainab Jalalian and Khalid Faraidouni are some exaples who has sentenced to Long-life Jail.  More than 20 Kurdish activist are in dangerous to be assassinated, Hedayat Abdoullapour, Ramin Hosainpanahi, Zaniar and Loughman Moradi are seriously in dangerous of hanging out.
But the Kurds are still alive and their tries toward their rights is continues and no one can stop them.
Fighting against the Iranian regime, is really fighting against the Terrorism and international terrorism. Iran is supporting many of terroristic groups include Shia and Sunni all around the world. Then it is vital, the superpower countries help the Kurds, especially in Iran.
Note: This short article is a report which has been presented in 37 session of Human right in Un by Helmet Maroufi,  the Manager of Kurdistan Human Right- Rojhelat and Journalist.
Comments
comments