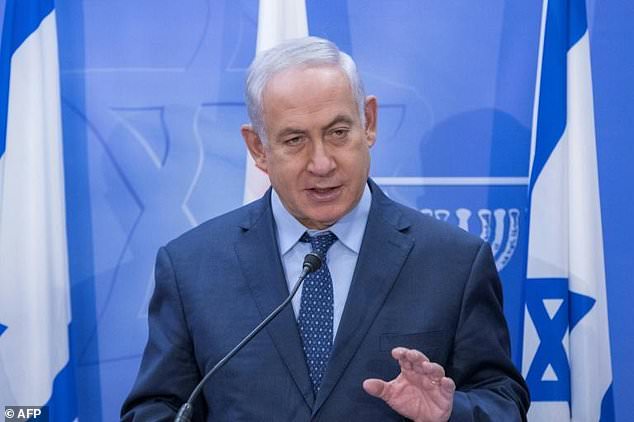 Prime Minister Benjamin Netanyahu on Tuesday said Israel had "great sympathy" for Kurdish aspirations and that the world should concern itself with their wellbeing.
Netanyahu was speaking at a memorial ceremony for far-right Israeli tourism minister Rehavam Zeevi, assassinated by Palestinians in Jerusalem in 2001.
Zeevi, he said, went on a secret mission Iraq's autonomous Kurdish region in the 1960s and supervised the setting up of an Israeli army field hospital there.
"The visit made a deep impression on him," Netanyahu's office quoted him as saying in Hebrew.
"He came face to face with warm expressions of support for Israel which continue to this day.
"The Kurds demonstrate national maturity and international maturity," said the Israeli leader.
"We have very great sympathy for their desires and the world needs to concern itself with their safety and with their future."
Israel has been the only country to openly support Kurdish independence, with Netanyahu last month backing "the legitimate efforts of the Kurdish people to attain a state of its own."
He did not specify how and where such a state should come into being.
Parliament in Iraq's autonomous Kurdish region decided Tuesday to postpone planned legislative elections for eight months amid tensions with the central government in Baghdad over disputed territories.
The elections were originally set for just over a month after a September 25 referendum in the Kurdish areas which resulted in a massive "yes" for independence.
The non-binding referendum was strongly opposed by Baghdad.
The United States, a key ally of both Baghdad and Kurdish forces in the battle against the Islamic State group, also opposed it as did Iraq's neighbours Iran and Turkey.
By AFP
Comments
comments