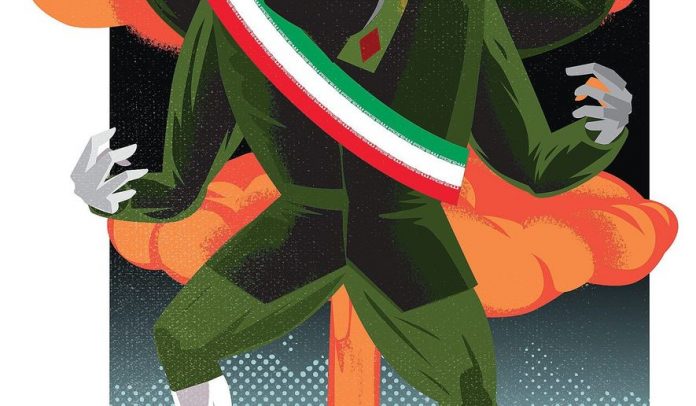 The Islamic Revolutionary Guard Corps terrorizes its own people and casts a dark shadow over the world
By R. James Woolsey and Peter Vincent Pry 
– – Sunday, July 16, 2017
ISIS has captivated Western attention for so long with its gruesome beheadings, stabbings, vehicular homicides, shootings and bombings in Europe and the United States, the horrific aftermaths deservedly the focus of television news, that virtually forgotten is the world's biggest terror threat — Iran's IRGC, the Islamic Revolutionary Guard Corps.
The IRGC, often misidentified in Western press as the Iranian Revolutionary Guard Corps, Iran's Islamic Revolutionary Guard Corps dwarfs ISIS by any measure.
ISIS never had more than about 30,000 fighters, equipped mostly with small arms, with very little access to high-tech weaponry.
In contrast, the IRGC has about 125,000 fighters. It is the only terror organization in the world with an army, navy, and special forces.
The IRGC Army has 100,000 troops in 20 infantry divisions. The IRGC Navy has 20,000 sailors, including 5,000 Marines. IRGC Special Forces, called the "Quds" ("Jersusalem") Force numbers 5,000.
The Islamic Revolutionary Guard Corps also has reservists called the Basij Militia, paramilitary volunteers numbering 90,000 normally — but potentially capable of mobilizing an estimated 300,000 to 1 million fighters.
Source: The Washington post
Comments
comments