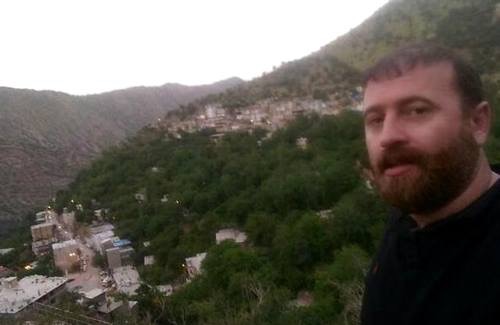 "Yassin Kanaani" from Saqez after one month of detention No information is available on him.
On early march the Kurdish citizen was arrested by Iranian intelligence Agency returning from Tehran and at the entrance to the Saqez city along with "Aso Ramezanzadeh" and transferred to an unknown location.
several times the Kanaani family had come to the Saqez Information Bureau to find out about the fate of their children, but they did not receive a clear answer,one of the relatives of the citizen stated that during the past month.
That the Kurdish citizen's family did not know about his whereabouts, and this doubled their concern,the source added.
The intelligence had arrested the Kurdish citizen for allegedly supporting one of the Kurdish opposition parties in the Iranian government.
"This Kurdish citizen has been deprived of the right to have a lawyer and a legal counsel with a family during his detention",the source said.
"Yassin Kanaani" was arrested in 2017 on charges of "supporting one of the Kurdish opposition parties of the Iranian government" and was released after 40 days of interrogation with 250 million Tuman awards.
He was then sentenced to five years imprisonment by the Iranian judiciary and He was sentenced to three years in prison after protesting the verdict.
By:Rozhan adlnia
Comments
comments