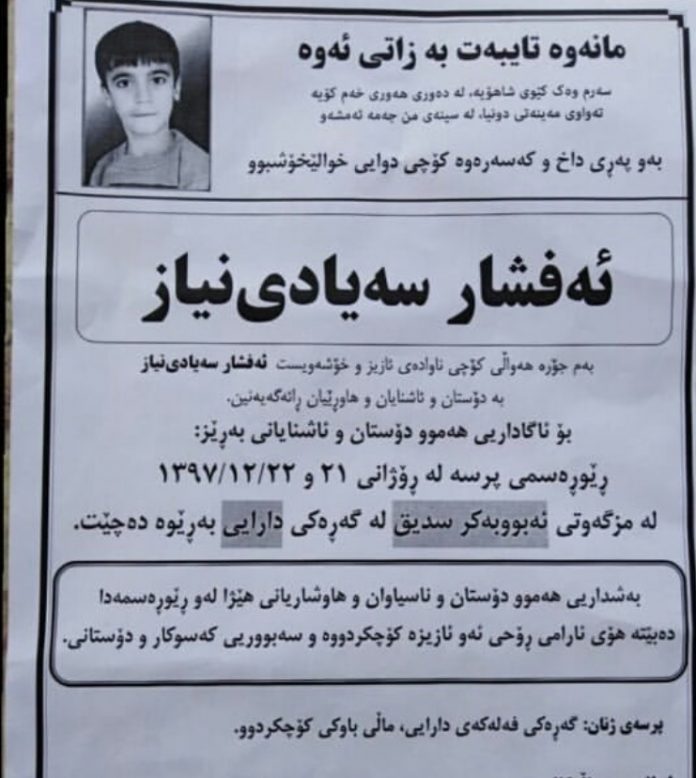 A teenage Kolbar lost his life due to the fall of high mountains at the Hawraman borders.
On 11 March 2019 a teenage Kolbar has lost his life on the mountains of Hawraman and at the altitude of the "TaTa" because of the fall of the mountain,Kurdistan Human Right Organization_Rojhelat,reported.
15-year-old a Kolbar "Afshar Sayyadi Niaz", son of Khaled was announced from Marivan. The father of this teenage Kolbar has a disability of 70%.
since the beginning of 2019, at least nine Kolbars have lost their lives due to natural disasters such as cold weather, falls from the mountains.
By:Rozhan adlnia
Comments
comments