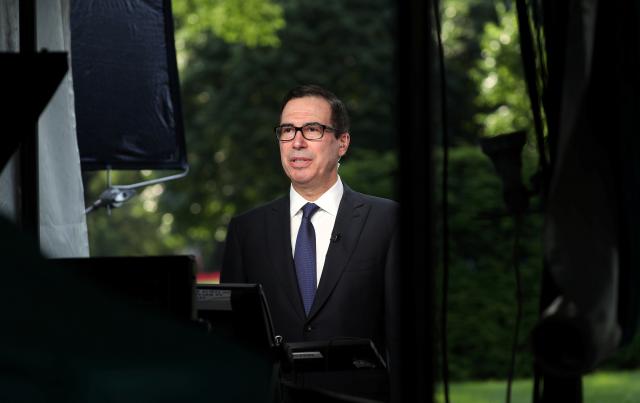 The United States on Tuesday imposed sanctions on five Iranians it said had provided Yemen's Houthis with expertise and weaponry that were then used to launch missiles at cities and oil infrastructure in Saudi Arabia.
Roji Kurd: After the Trump's drop from Iranian Nuclear drop, The USA sanctioned five other Iranian persons who are active about the terror activities in Yaman.
In a statement, the U.S. Treasury named the individuals as Mehdi Azarpisheh, Mohammad Jafari, Mahmud Kazemabad, Javad Shir Amin, and Sayyed Mohammad Tehrani. It said the first four individuals had worked with the Houthis through Iran's Revolutionary Guards, while Tehrani had helped with the financing of the Revolutionary Guard.
The fresh sanctions, part of President Donald Trump's pledge to economically suffocate Iran in hopes of hampering the country's development of nuclear weapons, come one day after Secretary of State Mike Pompeo said the United States would soon crack down on Iran's support for the Houthis. Yemen's government has been pitched against the Iran-aligned Houthi movement since 2015 in a war driving the country to the verge of famine.
These new sanctions came after the sanctions against Hassan Nasrollah, the Hizollah's leader.
Washington's ongoing efforts to put more pressure on the IRGC and proposals to designate it as a terrorist entity have raised tensions between the two old nemeses to a new level in the post-JCPOA era.
On the day that Trump confirmed Tehran's nuclear observance, Iranian armed forces chief of staff Major General Mohammad Baqeri warned that incorporating IRGC in the blacklist of terrorist organizations could pose "a big risk for American and its bases and forces" in the region. In a similar reaction and shortly after the new U.S. penalties were announced, IRGC commander Major General Mohammad Ali Jafari warned that should Washington want to press ahead with the terrorist designation scheme, "it should [first] dismantle its bases within up to 1,000 kilometers of Iran."
Comments
comments