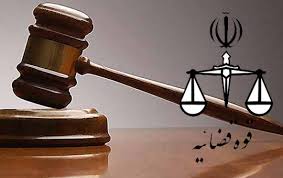 Two Kurdish civil activists from Saqez city,each of whom were sentenced to six months' imprisonment, were condemned by the persistence of Iranian regime's pressure on civil and political activists in east Kurdistan.
Roji Kurd: "Nader Majidian"and"Shahram Majidian" two civil activists from Saqez city,were sentenced to six months of imprisonment by the Revolutionary Court of Saqez city,Kurdistan Human Right Organization-Rojhelat,reported.
On 30 April 2018 the verdict was issued to these two Kurdish civil activists from Saqez city.
The charge of these two Kurdish activists"propaganda against the regime", is due to membership in one of the opposition parties of the Iranian regime.
On 30 July 2017 "Nader Majidian"to continue the process of his former arrest detention, he will be present at the Revolutionary Prosecutor's Office in Saqez city,It has also been emphasized that his absence will lead to the issuance of an absentee sentence.
"Nader Majidian"was a journalist and owner of the "Dahato" News Agency, who was detained one year ago.
He also has a history of arrest and interrogation for several months. On 13 February 2016 for last time he was arrested by forces affiliated with the headquarters of the Information Agency of Saqez was detained at his private home in Saqez, along with 11 civilians, during a friendly and literary meeting. After a few days, a number of them were released, and four were still the interrogation room Nader Majidian was one of them.
On 20 February 2016 they were all transferred to Sanandaj Information Detention Center,They were released on bail after two months.
On May 2017"Nader Majidian" was in court and was then acquitted in court.
By: Rozhan Adlnia
Comments
comments