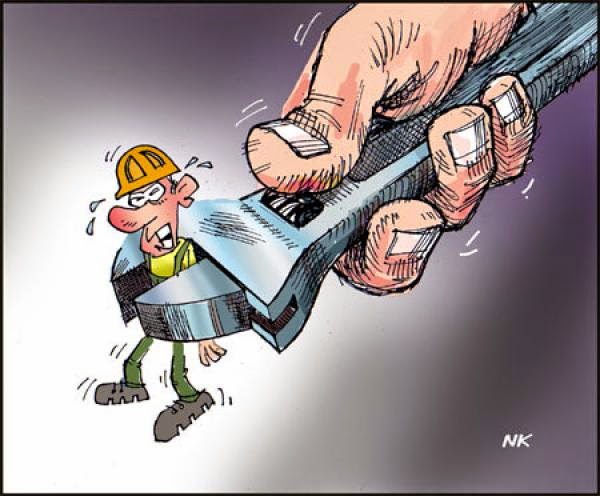 As usual, the Iranian Intelligency Agency and Security Institutions each year has summoned and threatened workers' activists, and in particular the members of the Coordination Committee for the creation of labor organizations.
Roji Kurd: With the arrival of first May the International Labor Day, "Sherif Saedpanah", "Habibollah Karimi", "Ghaleb Hosseini", "Khaled Hosseini" and "Muzaffar Saleh Niyah " five well-known workers rights activists have been summoned by Branch 1 of the Sanandaj Revolutionary Court,Kurdistan Human Right Organization-Rojhelat,reported.
The Committee for the Coordination of the Establishment of Workers' Organizations, in a statement, has expressed its opposition to the summoning of these labor activists.
"The summons, interrogations, prosecutions, and the imprisonment of workers and workers activists have been convicted for security reasons for any kind of summons, interrogations, prosecutions and undoubtedly these efforts are fruitless and can not prevent the movement and the activities of workers in society", It is in this protest.
On 13 December 2017"Mozafar Salehania"a Kurd activist from Sanandaj and a member of the board of directors of the Free Trade Union of Iran, has been summoned according to an appeal from the Revolutionary Public Prosecutor's Office.
On 5 October 2017 a number of labor activists in Sanandaj were summoned to the institution through written subpoenas from police forces.
BahoziKurdistan 
Comments
comments