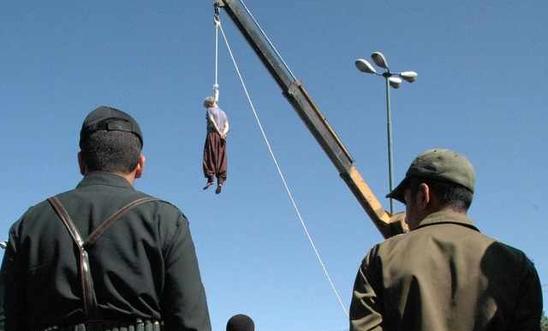 On 23 April 2018, a new wave of executions began and four Kurdish citizens were executed.
BY: BahoziKurdistan 
Roji Kurd: On 23 April 2018 four Kurdish citizens who were detained in sections 3,4,10,1 and the clause belonging to the mentally ill prisoners of Orumiyeh Prison, They were executed,Kurdistan Human Right Organization-Rojhelat,reported.
The identity of the execution is as follows:"Tayeb Sheikh Zadeh" from Oshnavyeh,"Ghader Muhammad Hassan"from Bukan,"Yadullah Samadi"from Orumiyeh and"Islamic Rashidi"from Orumiyeh.
These individuals were sentenced to death on charges of "murder" by the Iranian judiciary.
Each of these executed persons was imprisoned for 6-10 years and then executed.
During the 1396 year(Iranian calendar)more than 93 Kurd citizens were executed in Iran's prisons,according to statistics registered at the Kurdistan Human Right Organization_Rojhelat.
In the past, Ramin Hussein Panahi, a Kurd politician activist affiliated with the Komala Party, has been sentenced to death.
Also, Hedayat Abdullah Poor, a resident of Oshnaviyeh has been sentenced to twice executed while his innocence has been proven.
Comments
comments