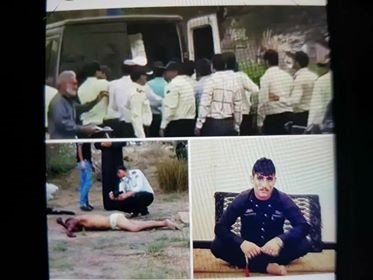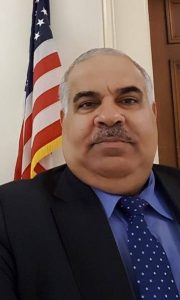 Protests and demonstrations in Ahwaz entered the second week April 8, with at least 165 Ahwazi Arabs, including 5 female and 12 teenagers detained by the Iranian authorities.
Meanwhile, the reliable sources in Ahwaz added that Mr Hassan Mulai, the Ahwazi detainee died in the cells of the Iranian intelligence services because of severe torture, therefore, the authorities were throwing the body in one of the gardens of the city of Ahwaz without knowledge of the victim's family.
The sources confirmed that the Iranian authorities refused to provide any details about the path of the detainees, which their numbers are more than 165 detainees, including about 80 people were arrested in the area of Kot Abdullah in western Ahwaz, the capital. According to sources close to families, all the detainees are keeping in solitary confinement and are facing with wanton of extreme torture.
Iranian courts, particularly revolutionary courts, violate the detainee's right to a trial because the courts in Iran in general and in Ahwaz, in particular, do not have integrity and use confessions obtained under torture as evidence in court. The Iranian law restricts the defendant's right to access a lawyer, especially during the interrogation period, so all those arrested in the ongoing protests in Ahwaz have no lawyers defending their rights.
According to human rights sources, Iranian authorities have violated the rights of Ahwazi demonstrators since the outbreak of protests, such as arrests and persistent pressure on the Arabs and continued insults and marginalisation. The Iranian authorities have refused to investigate all human rights violations in Ahwazi since the protests began on March 27, such as investigating the reasons for Iranian insults in their official channels denying the Arabs' existence in their historic land and refusing to provide an official investigation into the burning of the Nawras coffee shop. Iranian authorities have arrested a large number of peaceful demonstrators for no reason, despite the fact that Iran's constitutional law grants the right to peaceful assembly.
Space for free speech and dissent in Ahwaz remained highly restricted, particularly since the unrest began. Therefore, the authorities in Iran have continued to arrest and accuse human rights activists and activists of cultural and environmental work in Ahwaz because of their civic activity, but Iranian authorities accuse them of using expressions against Iranian national security. Hence, restriction of free speech caused the Iranian authorities to continue with torturing all detainees including teenagers instead of releasing the detainees without any conditions.
Comments
comments