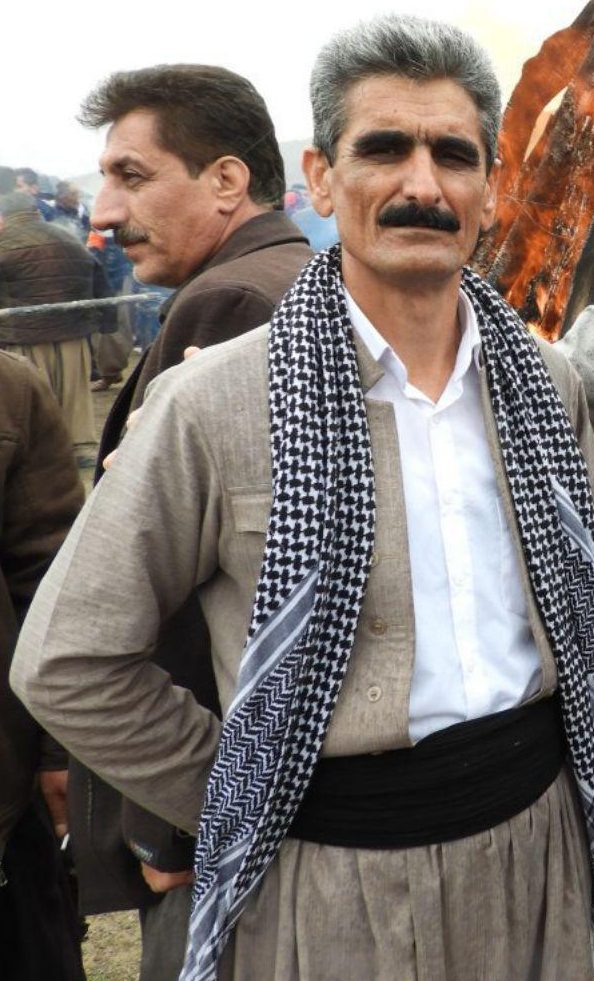 The pressure on civil activists in the Saqez city is being continued by the Iranian Intelligency Agency in order to prevent the celebration of the National Day of Nowruz. One of the city's civil activists threatens to be imprisoned in their homes today.
Roji Kurd: Ata Rahmanzadeh, a civil activist from Saqez city,the summoning and the threat is located by Iranian Intelligency Agency.The Ministry of Intelligence has officially informed him that he has no right to leave the house during the days of Nowruz, especially on the first day of the New Year.
Ata Rahmanzadeh, a well-known civilian activist from Saqez city, had been in jail for two years in connection with the participation in the Nowrouz ceremony and its implementation.
The Islamic Republic of Iran announced a coordinated statement by the 5 Kurdistan opposition parties of the Iranian regime to hold the Nowrouz ceremony and the use of Kurdish symbols such as colored Kurdish clothing for men and the use and use of harmful and anxious "crimson".
On the past 5 days, eight prominent civil activists in Saqez city of Sanandaj province have been summoned and threatened by the Iranian intelligancy agency in the city,Iranian Human Rights Organization of Kurdistan,reportedly.
"Suleiman Abdi", civil activist and teacher, "Mozaffar Ebrahimpour" Nature responsible in Saqez city "Hassan Mahmoudi, teacher of schools and music professor," Ata Rahmani "civil activist and" Hazhir Sharifi " civil society activists have been summoned by the Iranian Intelligency Agency,according to the report.
These summons are held annually to prevent the National Kurdish Celebration,the Nowruz celebration and the symbolic use of the Kurdish national symbols.
opposition parties in the Iranian regime, in a joint statement, urged the Kurdish people to express their solidarity with the national struggles and to oppose the Iranian regime to wear dressed with earth colors, as well as the closure of a cup,during the past week.
By: Rozhan Adlnia
Comments
comments