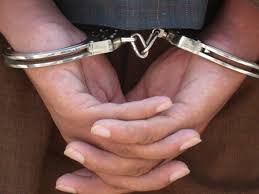 The pressure of the Islamic Republic's security institutions on the Kurdish civil rights activists has been increased,with the arrival of Nowruz.This year, as in the past Solar years,is starting to summoned and arrested Kurdish activists.
Roji Kurd: On the past two days, eight prominent civil activists in Saqez city of Sanandaj province have been summoned and threatened by the Iranian intelligancy agency in the city,Iranian Human Rights Organization of Kurdistan,reportedly.
"Suleiman Abdi", civil activist and teacher, "Mozaffar Ebrahimpour" Nature responsible in Saqez city "Hassan Mahmoudi, teacher of schools and music professor," Ata Rahmani "civil activist and" Hazhir Sharifi " civil society activists have been summoned by the Iranian Intelligency Agency,according to the report.
These summons are held annually to prevent the National Kurdish Celebration,the Nowruz celebration and the symbolic use of the Kurdish national symbols.
opposition parties in the Iranian regime, in a joint statement, urged the Kurdish people to express their solidarity with the national struggles and to oppose the Iranian regime to wear dressed with earth colors, as well as the closure of a cup,during the past week.
By: Rozhan Adlnia
Comments
comments