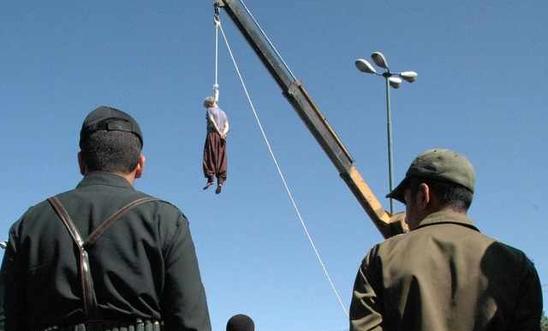 Ilam and Kermanshan are two province, in east Kurdistan, which have faced several widespread and sudden wave of Kurdish citizens,Kurdistan Human Rights Organization-Rojhelat,Reported.
Roji Kurd: From Wednesday 17 January to 4 March,2018, at least three Kurdish citizens were executed in two provinces of Ilam and Kermanshan in east Kurdistan,Kurdistan Human Right Organization-Rojhelat,reported.
On 17 January to 4 March 2018"Massoud Vakili", a student at Isfahan University,"Ehsan Yaghoubi","Keyvan Rashkhvar Zardoii, three Kurdish citizens who were executed by the Islamic Republic of Iran's judiciary.
28-years-old"Masoud Vakili" from Javanrood student in Isfahan university was executed at 5:00 AM on Sunday 4,March,2018 on charges of murder in the Dizel Abad prison of Kermanshah.
2 years ago,"Massoud Vakili"during a controversy with his girlfriend, who was his classmate, has unjustly and accidentally caused the death of his girlfriend,Absolute sources say that.
27-years-old"Keyvan Rashkhvar Zardoii"son of Molod,from Zardoii village,Kermanshan province.he is artist active in the field of music at 5:00 AM on Sunday 4,March,2018 To charges of premeditated murder in Dizel Abad Prison in Kermanshan has been executed.
5 years ago,Keyvan was arrested on charges of "killing" his aunt's son and then sentenced to death.
On Wednesday 17 January 2018, 26-years-old"Ehsan Yaghoubi"son of Gholam Reza from Abdanan Ilam province another Kurdish citizen,was executed in the center of Ilam prison.
He was also arrested on charges of killing one of his friends and then sentenced to death.
By: Rozhan Adlnia
Comments
comments