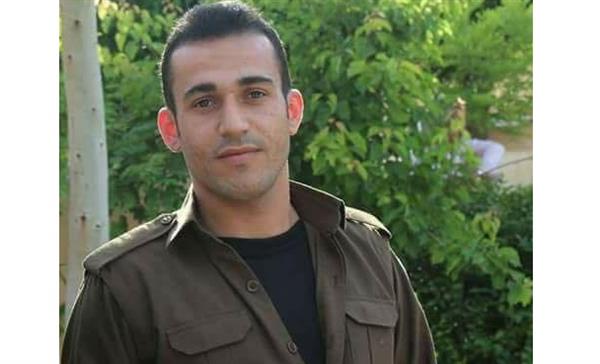 ""Ramin Hossein Panahi", a Kurdish political prisoner detained in the central prison of Sanandaj, has been denied the right to visit or even have a telephone connection with his family", based on a report from the Kurdistan Human Rights Organization-Rojhelat.
Roji Kurd: "Sanandaj prison authorities have been told to visit Ramin Hussein Panahi, a seniors' mother to visit her son, to inform Ramin of their right to visit and stay in touch with her for an indefinite period", a competent source said.
His family is even deprived of telephone.
Prison officials told Ramin Hussein Panahi that Ramin had been denied visits on the orders of the Revolutionary Court, and he would be denied the right to visit him until another court order was issued.
Ramin Hossein panahi, the Kurdish politic activist, who has been arrested by the Iranian Intelligence Agency, 23 June 2017, has been sentenced to death by the judiciary of the Islamic Republic of Iran.
Ramin Hossein panahi,  has been sentenced to death.  "Membership in a Kurdish Party "komala", has been announces as his accusation.
"Ramin Hossein panahi is currently in custody report in sanandaj under the custody of the forces of intelligence are, in addition, that in this time, our families, 23 times to this office visit, and ask for the status of Ramin which were unfortunately so far the sanandaj Intelligence Bureau about the health and fate shall I trust any reply specific to them did not". Amjad Hossainpanahi, Ramin's brother said to Kurdistan uman Right organisation- Rojhelat.
Tuesday, 9.Januar.2018,  Ramin Hossein panahi, after staying for "two days"  in  IRGC's individual cells, has been transfered to central prison in sananda.
Ramin Hossein panahi, Kurdish politic activist, On the first day of July, 2017, has been arrested by the Iranian Intelligency Agency in sanandaj City, was detained,That time has been in the custody of the Department of information and intelligence Corps cuffed.
Earlier in 30 june 2017 organization, Amnesty International, headquartered in London, with the release of the statement, detention, Ramin Hossein panahi, and four member of his family is tantamount to " enforced disappearance" and demanded openly of the fate and whereabouts of them and also transparency in relation to the status of Ramin Hossein panahi has been released.
Comments
comments