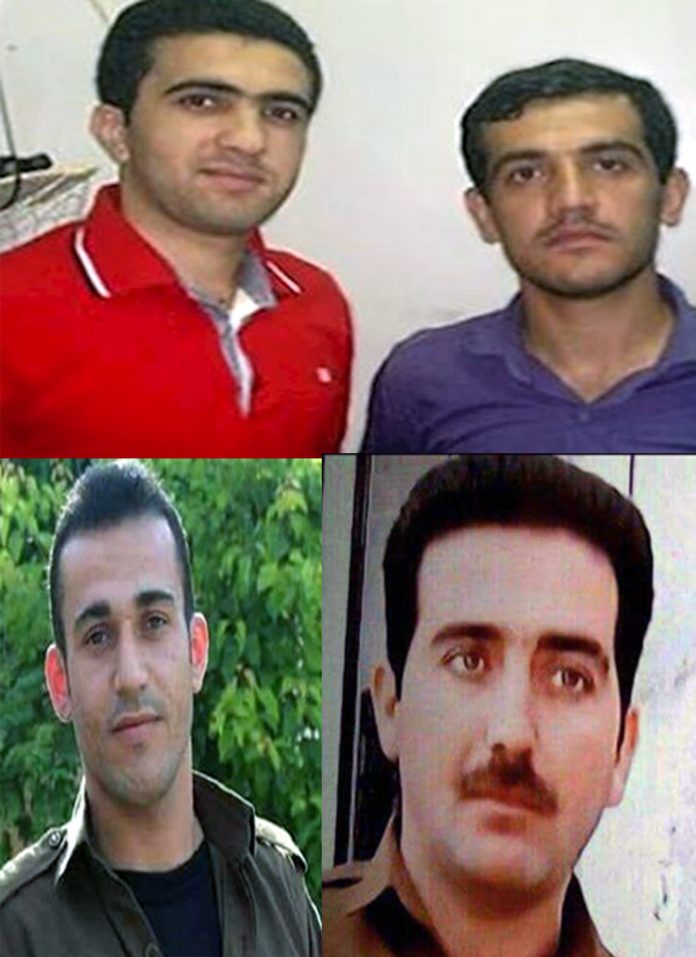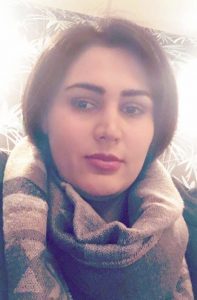 The Number of Kurdish Political Prisoners, who are in dangerous to be executed in Iran is more than 18 person, but in this report we are trying to introduce Four of them shortely.
Hedayat Abdullapour, Ramin Hossainpanahi, Zaniar Moradi and Loukman Moradi, are Four Kurdish political prisoners, who are on death row and in danger of imminent execuation
Hedayat Abdollapour, son of AbuBakr, from the city of Oshnavieh from the province of Urmia, on Thursday, 18th January 2018, was charged with" acting against the national security "and" membership in the Kurdistan Democratic Party of Iran" was sentenced by the Revolutionary Court of Urmia to death andto Be Executed Twice. Hedayat Abdollahpour charged with "providing food and shelter for members of the Democratic Party of Iran's Kurdistan Party" but he refused all of charges and we have more evidence, which proves he had no political activities and he was not member of politic groups, also he had a conqueror Lawyer during his Trial.
–      Ramin Hossainpanahi: On June 23, 2017, the Islamic Revolutionary Guard Corps (IRGC) of Iran shot dead three members of Komala, a Kurdish opposition group, and took an injured Ramin Hossein Panahi into custody but refused to inform his family of his fate or whereabouts. "After 124 days, Sanandaj intelligence agency admitted to having Ramin in their custody but said we'd never see him again because 'he would be executed right there. Now, He has been transferred to solitary confinement in reprisal. His conviction and sentence violate international law and must be quashed. Ramin Hossein Panahi's trial was held on January 15, 2017. He was sentenced to death in the first session on the charge of "rebellion against the regime, acting against the national security, and being a member of Komala Party of Iranian Kurdistan."
Lukman and Zania Moradi: Zanyar Moradi, 27, and Loghman Moradi, 29, Political prisoners Zanyar Moradi and Loghman Moradi, both ethnic Kurds on death row in Rajaee Shahr Prisonin Karaj, have been denied visitations since mid-December 2016 without reason and worry a previous ban that lasted for years has been reinstated. After thier arrest in 2009 until 2013, they were banned from having any visits. Zanyar Moradi and Loghman Moradi (no relation) were sentenced to death in 2009 for "involvement in the murder of the Marivan Friday imam's (prayer leader's) son" and "moharebeh (enmity with God)." The men denied the charges in court and said they only confessed to the murder because agents of the Intelligence Ministry had tortured them. They were held in 2009 for nine months in the Intelligence Ministry's detention center in Sanandaj, the capital of Kurdistan Province, and six months in Sanandaj Central Prison before being transferred to Ward 209 in Evin Prison in Tehran. On December 22, 2010 they were sentenced to death by Judge Abolqassem Salavati of Branch 15 of the Revolutionary Court and transferred to Rajaee Shahr Prison. , Zanyar Moradi said: "We were tortured a lot. I still have the marks on my body. I was even operated on in 2012 and 2013 for my injuries. I have slipped discs. I was only 19. I didn't know anything about national security and I certainly didn't have the tolerance for torture. If they had told me to take responsibility for every assassination in Iran since 1970, I would have. I just wanted that terrible torture to end. They had my home address and threatened my mother and little sister. We had no choice. We said we'd accept everything they wanted. They wrote the scenario they were looking for and we signed it."
 Rozhan Adlnia,  is a Kurdish Journalist and Human Right activist in Roji Kurd center and Kurdistan Human Right Organization- Rojhelat.
Comments
comments