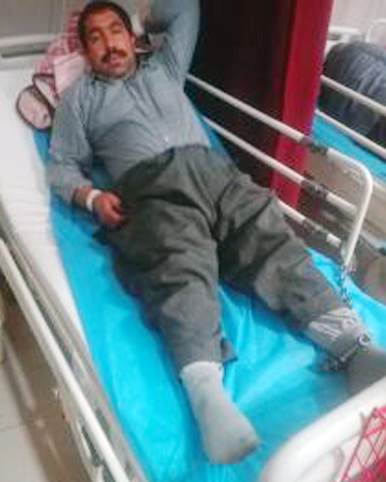 The issuance of a prison sentence for civil and political activists with starting of the anti-government protests in Iran has been more pronounce.
Roji Kurd: "Two years prison has been sentenced for a Kurdish civil activist from Sanandaj", according to the report of the Kurdistan Human Right Organisation-  Rojhelat.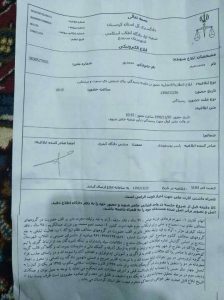 "Nahim Mohammadpour", a civil activist from Sanandaj City,  has been sentenced to two years prisom from the  fourth branch of the Inbestigation in Sanadaj court" ,According to the report.
On 20, November, 2017 ", Nahim Mohammadpour", was arrested by the Iranian Intelligence agency forces on charges of "propaganda against the Iranian regime".
On 10,January,2018, He Liberator was then temporarily released on bail of 150 million Tomans,"Na'im Mohammad-pour" was transmitted to Tohid Hospital in Sanandaj due to cardiac complications at the time of arrest and undergoing surgery.
More related News:
On 15,November,2017 "Shahram Farhadi" a Kurdish civil society activist from Sanandaj, was arrested by the  Iranian Intelligence agency in the presence of the Kurdistan National Unity Party (NWFP), while taking care of the people of Zermans in Kermanshah.
"Farhadi" was  under the torture Iranian in intelligancy agency in Sanandaj city for 2 months. he's crime is "helping people in the region of earthquake struck in Kermanshah state" ,he was Liberator by 200 Millions Toman putting collateral.
On 12,February,2018, was issued four-year prison sentence have been notified to the Kurd civil rights activist,by Branch one of the Revolutionary Court "saeedi" Judge in Sanandaj.
According to the court's summons, this social activist should introduce another 17 days to serve his sentence in the Sanandaj Prison.
By: Rozhan Adlnia, who is a Kurdish Journalist and Human Right activist in Roji Kurd center and Kurdistan Human Right Organization- Rojhelat.
Comments
comments