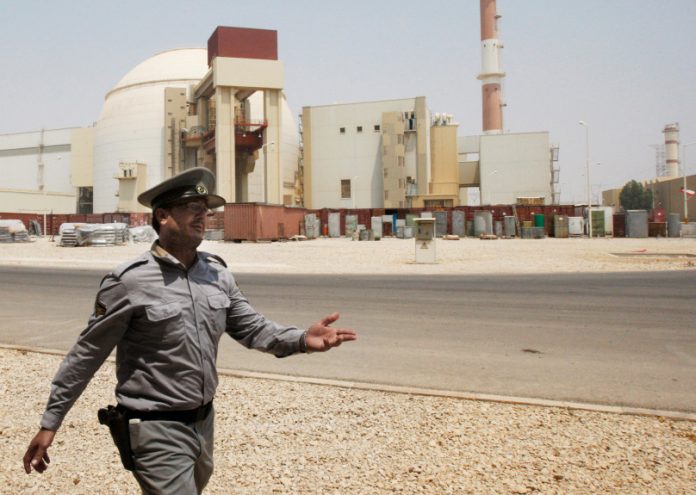 Iran on Friday vowed a "crushing response" to the Trump administration's move to designate its elite Revolutionary Guard Corps as a supporter of terrorism, saying it maintains the right to withdraw from the 2015 nuclear deal.
In a statement to reporters, Iran's foreign ministry spokesman called the United States "isolated internationally" over President Donald Trump's decision to undermine the agreement and push for tougher restrictions on Iran's nuclear program.
In his policy speech Friday, Trump blasted Iran for its "hostile actions," and declared the nuclear deal outside the national security interests of the United States. The Revolutionary Guard, he said, would be sanctioned by the Treasury Department for its support for terrorism.
The IRGC is an official branch of Iran's armed forces, though it commands proxy forces in the region and holds vast political and economic influence.
Both the government and the Iranian people "firmly support these forces," the foreign ministry spokesman, Bahram Qassemi, said. And "any act against Iran's armed forces, including the IRGC, will face the firm and crushing response of the Islamic Republic of Iran."
The statements aligned with remarks this week from senior Iranian officials, as they mobilized with European partners to salvage the deal.
This week, the international community "mobilized their efforts to voice their support for" the nuclear agreement, Qassemi said in the statement. But the United States' "lack of commitment" and "repeated violations" of the deal were clear to all, he said.
By Erin Cunningham | Washington Post
Comments
comments