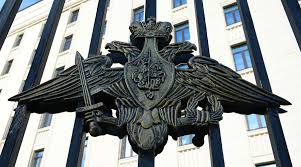 Roji kurd: Moscow Monday, June 19, issued a sharp warning to the United States over its operations in Syria: "Any aircraft, including planes and drones belonging to the international coalition operating west of the Euphrates River will be tracked by Russian anti-aircraft forces in the sky and on the ground and treated as targets."
The Russian defense ministry said it was also halting communication with the US aimed at preventing air incidents.
The warning came a day after two US F/A-18E Super Hornet fighters shot down a Syrian SU-22 bomber east of Raqqa. It ramped up tensions between Russia and the United States to a level unprecedented in Syria's seven-year civil war.
The Americans reported the Syrian jet was downed while bombing the US-trained Syrian Democratic Forces (SDF) 50km east of Damascus.
Contributing to the military escalation are the soaring frictions between Israel and Jordan, on the one hand, and Iran and Syria on the other. The medium-range ballistic missiles the Revolutionary Guards fired Sunday from western Iran against ISIS positions in Deir ez-Zor, eastern Syria, were taken in Jerusalem and Amman as a strong hands-off warning: They were being told they had better not interfere in the military action in southern Syria because they too were in the sights of Iranian missiles.
Israel and Jordan are anxiously watching the gains Syrian and Hizballah forces are making in southern Syria under Iranian direction. They are seen to be coming dangerously close to establishing a hostile presence on both their borders
Comments
comments