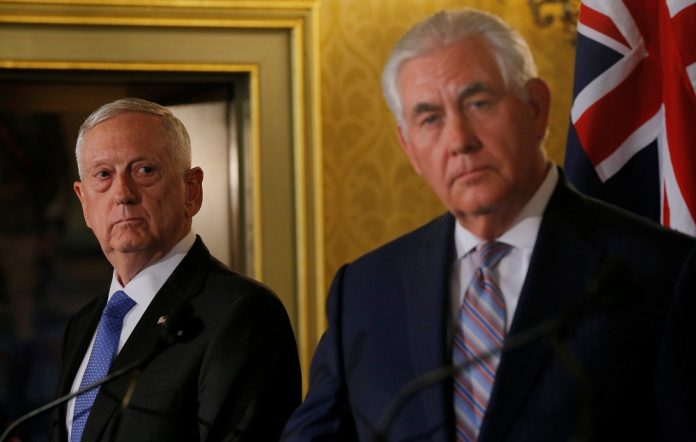 U.S. Secretary of State Rex Tillerson and Defense Secretary Jim Mattis said on Monday (June 5) that they did not expect a decision by some Gulf countries to sever ties with Qatar to affect the fight against terrorism but urged them to address their differences.
Tillerson was speaking in Sydney after meetings between Australian and U.S. foreign and defense ministers and said that the United States was willing to play a role in helping the countries address their differences.
Saudi Arabia, Egypt, the United Arab Emirates and Bahrain severed their ties with Qatar on Monday, accusing it of supporting terrorism, in an unprecedented breach between the most powerful members of the Gulf Cooperation Council.
The coordinated move dramatically escalates a dispute over Qatar's support for the Muslim Brotherhood, the world's oldest Islamist movement, and adds accusations that Doha even backs the agenda of regional arch-rival Iran.
The region plays an important role for the U.S. military in the fight against Islamic State. Bahrain houses the U.S. Navy's Fifth fleet, which patrols the seas of the Middle East and Central Asia, while Qatar is home to the Al Udeid Airbase, from where the United States carries out airstrikes against militants in the region.
(Reuters)
Comments
comments