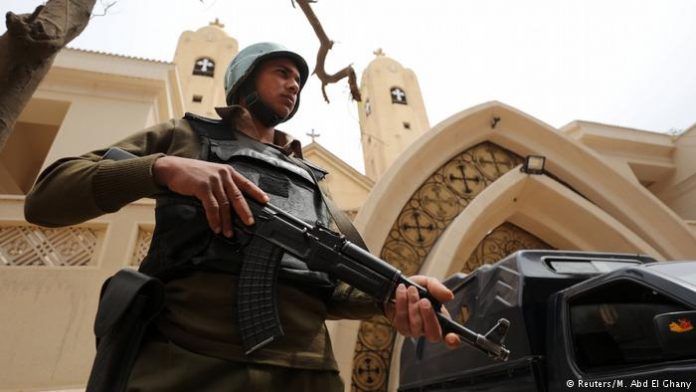 Roji Kurd: At least 26 Coptic Christians were killed and another 25 wounded when buses they were traveling in were attacked by gunmen in central Egypt, authorities said on Friday.
The attack occurred as the buses were heading to the St. Samuel Monastery near the upper Nile city of Minya, which has a large Coptic minority and is a traditional den of militant Islam.
Egyptian state television quoted a health ministry official as saying that a "large number" of the victims were children.
Local media also broadcast images of the bus riddled with machine gun fire.
Security officials quotes witnesses as saying that between eight and 10 assailants riding in three SUVs opened fire as the bus was traveling on a side road in the desert leading up to Minya.
The attack comes less than a month after Pope Francis visited Egypt to call for inter-religious tolerance amid an upsurge in Islamist militant attacks against Christians. Egypt has the largest Christian community in the region, accounting for about 10 percent of the population.
 No group immediately claimed responsibility for the attack but so-called "Islamic State" (IS) suicide bombers have carried out similar attacks. Following Pope Francis' visit, an affiliate of IS in Egypt vowed it would carry out further attacks on Egyptian Christians.
Egypt's main religious authority, Al-Azhar, condemned the shooting. In a statement, Al-Azhar's Grand Imam, Ahmed al-Taye, said: "The Minya incident is unacceptable to Muslims and Christians and it targets Egypt's stability."
Egyptian President Abdel-Fattah el-Sissi called for a meeting with top security aides to discuss the incident.
Comments
comments