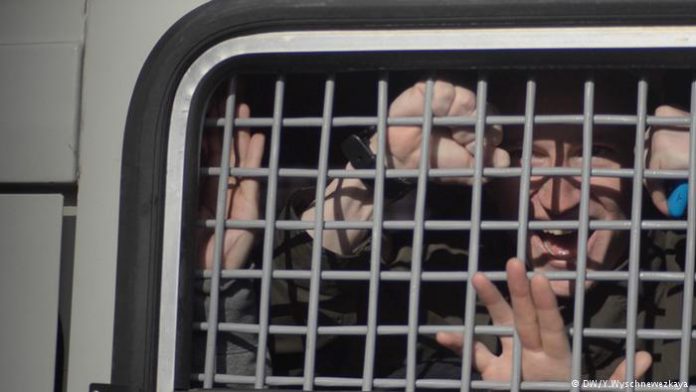 The police crackdown stopped "the exercise of basic freedoms of expression, association and peaceful assembly – which are fundamental rights enshrined in the Russian constitution," the EU's said on Monday.
The US and the EU have slammed Moscow for detaining hundreds of anti-government protesters after the Sunday demonstrations. Opposition leader Navalny appeared before court and was fined for organizing an illicit rally.
The bloc called on Moscow to "release without delay the peaceful demonstrators" detained at dozens of rallies across Russia on Sunday. Washington echoed the sentiment, with State Department spokesman Mark Toner describing the arrests as an "affront to core democratic values."
Russia is facing a wave of anti-government protests that started with the well-known Kremlin critic Alexei Navalny sharing a Youtube video about Prime Minister Dmitry Medvedev. In the clip that went online earlier this month, Navalny accused Medvedev of owning mansions, yachts, and vineyards through a shadowy network of non-profit organizations. The Kremlin has shrugged off the accusations and the prime minister himself has made no comment.
The opposition, led by Navalny, announced anti-corruption rallies in dozens of Russian cities for Sunday. Although local officials did not authorize most of the events, thousands of people still took the streets and over 1000 protesters were arrested in Moscow alone, according to anti-repression group OVD-Info. Most of them were released by Monday, with at least 120 people still in detention, the activists added.
Navalny was also detained while walking to the central event in Moscow. He appeared before court on Monday, pleading not guilty to organizing an unauthorized rally.
Comments
comments