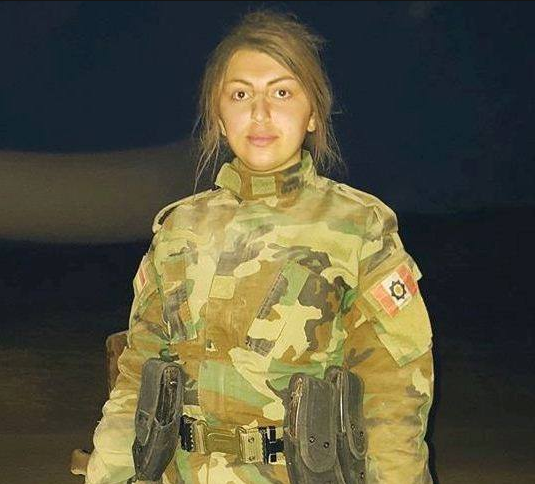 She was injured in the battle against IS in Iraq
A female Peshmerga from an Iranian dissident party died on Sunday in Erbil.
Halo Ramshti, a Peshmerga from the Party for Freedom of Kurdistan (PAK) told  that his colleague, Zara, with the nickname Avin, was wounded in Bashiq combat zone.
Another female Peshmerga was also wounded with Zara in a mortar attack by the Islamic State (IS) extremists, said Ramshti.
He added that Zara was hospitalized for nearly four months and finally succumbed to her wounds today.
According to Ramshti, Zara counts as the second PAK female martyr and 14th martyr in the ranks of this party since the launch of the offensives against IS in Kurdistan Region.
Iranian Kurdish dissident parties have supported Kurdistan Region Peshmerga forces in liberating and safeguarding the Kurdish areas.
Comments
comments