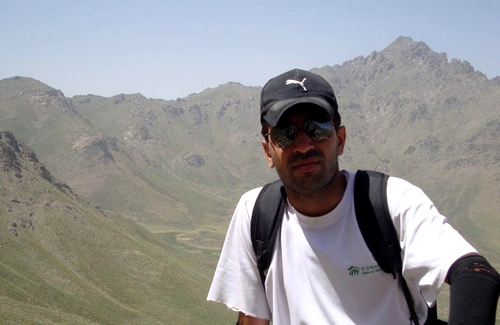 In order to make a detainee confession, intelligent service in Sanandaj has put him under mental and physical pressure and he has been kept in solidarity confinement for the period of 50 days. This Kurdish detainee is from city of Qurveh.
According to Mirovayeti, revolutionary court prosecutor in Sanandaj has announced that he would extend the period of jail sentence for Saber Naderi, a soft ware engineer.
The family of Mr Naderi have learnt this news while they paid a visit to their son on Wednesday Jan 25th 2017 in intelligent office's prison. They managed to visit Saber for the first time since he was arrested more than 2 months ago.
An individual close to the family of Saber told Mirovayeti that the revolutionary prosecutor in Sanandaj shamelessly and directly has told the family of this detainee that until he co-operates with security forces and accepting the revolutionary court indictment he would remain in jail.
Security forces in Iran can hold people in prison for any unspecified reason for the period of 4 months.
According to the same associate Saber Naderi has been suffering from a debilitating weakness since he has been in jail.
This Kurdish young man who is married, is the manager of Software Company named Pouya. He does not know the reason for his arrest and also denies all charges against him.
Comments
comments