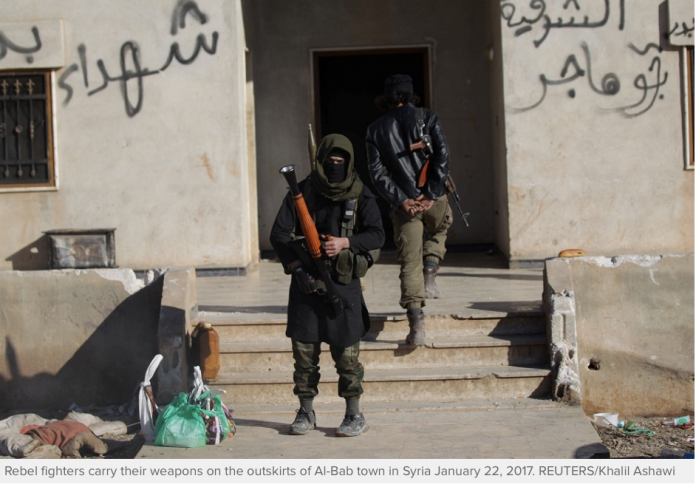 Iranian Parliament Director General for International Affairs Hossein Amir Abdollahian said on Wednesday (January 25) the biggest message from the Astana peace talks was that the Syrian rebels, whom he called "the terrorists", were getting desperate.
Abdollahian's visit to Damascus came a day after the meeting in Astana, Kazahstan, where Syrian rebel and government delegates held indirect talks for the first time in nine months.
Peace talks between the Syrian government and opposition, presided over by Moscow, Ankara and Tehran started on Monday (January 23) in Astana.
Rebels had come to the meeting hoping Russia would put pressure on the Iranians to curb military offensives and pressing for full implementation of a ceasefire that should require Iranian-backed militias to quit Syria.
"Iran will stand by Syria's side in the political process which (is) going to happen in order to find a solution for this crisis," Abdollahian told reporters after meeting Syria's Parliament Speaker Hadiah Abbas in Damascus.
Iran's involvement over more than five years – first by providing military advisers and then by training and arming Shia militia – has not only helped shape the Syrian conflict, it has strengthened its own hand across the region.
Syrian government's chief negotiator Bashar Ja'afari said it was "pitiful" that some "armed terrorist groups in Astana" were criticizing Iran, one of the three guarantors.
At the end of two chaotic days, Moscow, Ankara and Tehran backed a shaky truce signed in late December last year between Syria's warring parties and agreed to monitor its compliance.
The talks yielded a joint communique from Russia, Turkey and Iran which pledged to create a monitoring mechanism to police Syria's patchy ceasefire, but the rebels did not endorse it.
Instead, they submitted a separate proposal on the ceasefire and questioned Iran's legitimacy as a broker at a time when they said Iranian militias were breaching the ceasefire.
The Kremlin on Wednesday (January 25) hailed Syria peace talks held in Kazakhstan as a success and said more might be held in future if there was a need.
A Western diplomat said the three powers agreed to meet again in Astana on February 6 to discuss the mechanism.
(Reuters)
Comments
comments