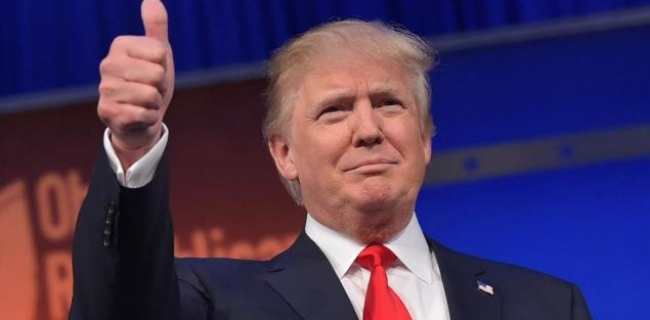 A number of Kurdish parents in Kurdistan Region in have named their newborn babies Trump in honor of the current US President-elect Donald Trump.
The reason, the parents say, is because of what Trump said about Kurds and Kurdish fighters during his speeches.
During the election campaign when asked about Kurds, Trump said that the US "should be using the Kurdish. We should be arming the Kurdish. They've proven to be the best fighters. They've really proven to be the most loyal to us."
Later, Trump voiced that he is "a fan of the Kurds."
Now, because of the verbal support for the Kurds, at least two babies in Kurdistan have been named Trump.
Hassan Jamil, a Peshmerga fighter who has named his infant Trump, did so "because [Trump] is charismatic and has clear policies and that's why he won the election." He hopes that once in office, the US President-elect will in actuality support the Kurds and the Kurdish fighters, CNN reported.
"I love Donald Trump. I was eager for him to be elected as the U.S. president. I believe he has a strong personality. That is why I named my newborn child Trump. I couldn't sleep the night people were casting their ballots to elect the U.S. president, not until it was revealed that Donald Trump was the winner," Jamil added.
A Yezidi family also named their infant Trump, out of respect for the US President-elect, with hopes that his verbal support is an indication of his future actions.
Previously, another Kurdish resident had named his seafood restaurant Trump Fish.
However, Trump's position on Kurdish independence is unclear and whether his campaign speeches are an indication of his planned actions in office are also uncertain.
The US President-elect will assume office on January 20, at which point he will become the 45th president of the United States.
Comments
comments