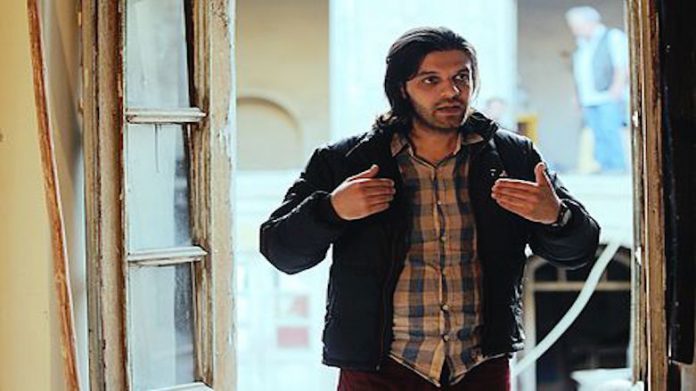 French filmmakers asked France and other European countries to pressure Iran to release an imprisoned Kurdish filmmaker, Human Rights Activists News Agency (MIROVAYETI) reported.
Keywan Karimi, an independent Kurdish filmmaker from Baneh, Kurdistan Province, was charged with "insulting sanctities" for his documentary "Writing on the City."
Karimi was sentenced to six years in prison and ordered to receive 223 lashes.
He was taken to Evin prison in Iran about a month ago.
The documentary presented the political graffiti in Tehran objecting to the suppression in the country from the 1979 Islamic Revolution through Iran's 2009 post-presidential election crisis.
He made the black-and-white "Drum" recounting the story of a lawyer in Tehran who received a package in the mail that created an upheaval in his life.
In 2013, Karimi spent 15 days in solitary confinement for "insulting religious values." He was subsequently tried and convicted but continued his filmmaking.
"I have no intention of leaving the country and shall serve the sentence," he said.
His conviction was a cause célèbre during the Cannes Festival in May.
Karimi is known among international film critics for his 2013 black-and-white minimalist film "The Adventure of the Married Couple."
The film played in some 40 festivals, winning prizes in Spain and Colombia.
His movie was also screened at the Venice Film Festival in August.
Currently, 1,069 persons are in 188 prisons across Iran serving sentences for their beliefs and political activities, according to Iran Atlast Prison website that monitors the lives and sentences of political prisoners.
Though Kurds make up 10 to 13 percent of Iran's population, they are the majority among political prisoners.
Comments
comments