Iranian authorities executed three Turkish nationals for drug trafficking last year only 11 days after a high-profile visit to Tehran by Turkey's president, Recep Tayyip Erdoğan, it has emerged.
Iran – which executed nearly 1,000 people last year, more than any other country apart from China – usually refrains from sending foreign nationals to the gallows, especially in cases involving countries with which Tehran has maintained friendly relations.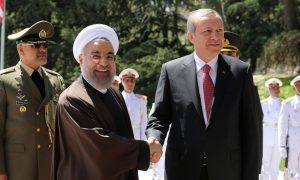 The family of a 46-year-old man, Faruk Güner, a father of nine children, that he was executed. He was a lorry driver working between Afghanistan and Turkey who passed through Iran. "We tried for four years to save him. They didn't tell us that he was going to be executed. They hanged him in the morning; we got the news in the afternoon," Güner's brother said.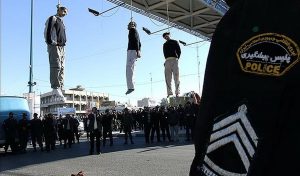 The information about the executions was first received by the Norway-basedIran Human Rights (IHR), which closely monitors Iran's use of capital punishment. The group said two other Turkish nationals, identified as Mehmet Yilmaz and Matin, whose surname is not known, were executed at the same time. Activists say drug traffickers do not usually receive a fair trial in Iran.
Most executions in Iran are for drug offences. As a neighbour of Afghanistan, a leading supplier of the world's drugs, Iran faces big challenges at home, with a young population susceptible to an abundance of cheap and addictive drugs. However, the alarming rate of executions has sparked a debate inside the country.
The three Turks were executed in April 2015, a little more than a week after Erdoğan met with Iran's president, Hassan Rouhani, and the country's supreme leader, Ayatollah Ali Khamenei, in Tehran.
Editing by Roji Kurd
Comments
comments